OWN YOUR CAREER
Outdefine is the fastest-growing tokenized talent community for Web3 and AI where individuals earn DEFN Tokens for networking with the community and securing premier job opportunities with enterprises globally.
the fastest growing tokenized community of Web3 and AI profesionals
Access top enterprises globally
Introducing
outdefine
hive
HIVE

BY OUTDEFINE

Outdefine Hive is the first tokenized community board for Web3 and AI where individuals engage in insightful discussions, receive precise answers, access premier job opportunities, and earn DEFN Tokens for contributions to the community.

Post a board

Sarah Smith
Blockchain Engineer
Create your own boards
Best of all, by leveraging Outdefine tokens, you can truly own your career and take control of your future. Whether you are looking to build your reputation, connect with new clients and partners, find a new job, or simply stay ahead of the curve, Outdefine Hive is the perfect place to be. So what are you waiting for? Join Outdefine Hive today and start owning your career!
#Web3
#Blockchain
#softwareengineer
#AI
#layoffs
What is Hive?
Community
Outdefine connects you with like-minded people and experts at the heart of Web3 and AI and provides opportunities for insightful interactions.
Learning
Outdefine offers a platform for learning and teaching, allowing you to expand your knowledge base, get precise answers from the community, Chatgpt and transition your career from Web2 to Web3 and AI.
Career
Outdefine provides access to premier job opportunities with top enterprises globally transforming with the Web3 and AI space, like Microsoft, Walmart and Uber.
Tokens
Outdefine rewards community participation and engagement with DEFN tokens that can be used to enhance your job search with premium features like personalized training webinars, mock interviews, and resume reviews.
Explore hyped boards
ACCESS TOP COMPANIES
GLOBALLY
Start applying to jobs for free and take the first step towards a full-time career in industries like Web2 to Web3, and Generative AI.
View all jobs
Find your rate
First time freelancing? Or just unsure what to set as your hourly rate? Use our free approximation tool to get idea of what contractors on Outdefine are charging subject to terms and conditions.
Recommended for you
$ 0/hr
ELEVATE YOUR CAREER WITH DEFN
TOKENS
DEFN is the social utility token for the Outdefine talent community, offering exclusive access to premier job opportunities, cutting-edge training webinars, resume reviews, and mock interviews. As a DEFN holder, you'll also have the ability to vote on the community roadmap, shaping the future of Outdefine.
How to earn DEFN tokens
Additionally, 50% of DEFN tokens are reserved as community rewards. You can earn these tokens by signing up and creating a profile, participating on Outdefine Hive, referring friends, and taking assessments to become a Trusted Member of the community and secure top job opportunities.
How to use DEFN token
1

Access exclusive job opportunities.

2

Use DEFN to endorse Hive boards and replies.

3

Attend training webinars.

4

Receive personalized resume reviews.

5

Participate in mock interviews.

6

Use DEFN tokens to vote on community roadmap.
Token staking involves holding and locking tokens for a certain period of time to help to increase the network's security and stability. The longer your DEFN tokens are staked, the greater the rewards earned. Read more about staking here.
Transfer your DEFN Tokens to your personal wallet and use them as you'd like. Learn more about transferring tokens here.
START EARNING
REWARDS
Earn when you sign up
Earn 1,000 DEFN tokens
when you Upload your photo, resume, and LinkedIn.
Earn when you refer friends
Earn 1,000 DEFN tokens
when you have 20 referred friends sign up.
Earn when you become a Trusted Talent
Earn 1,000 DEFN tokens
when you take assessments and become a trusted talent.
Why Talent are joining Outdefine, and
referring Friends

!
Why people choose Outdefine
REVIEWS
Outdefine has exceeded my expectations as a talent community. Outdefine's commitment to understanding my career goals and matching me with the perfect job opportunities in AI and Data Scientist roles was unparalleled. The exceptional level of support and guidance provided by the Outdefine team has been instrumental in helping me navigate the job market with confidence. Outdefine has not only helped me find employment but has also fostered an environment where I can continuously learn and grow professionally. I am grateful to be part of such a remarkable community.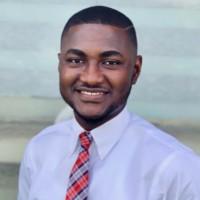 Moses Olayinka Oyedele
Data Scientist
Calgary, Canada
Outdefine has provided me with an exceptional platform to connect with clients and showcase my expertise. The seamless interface, reliable support, and diverse range of projects have greatly enhanced my professional growth. Outdefine has truly provided a robust and supportive ecosystem for blockchain professionals like myself. I highly recommend Outdefine to freelancers seeking quality opportunities.
Abraham William
Blockchain Engineerr
Abuja, Nigeria
BACKED BY TOP
WEB3 FUNDS
Outdefine raised $2.5M from web3 investors like TCG Crypto, Jump Crypto, Blocore, Big Brain Holdings, Formless Capital and Mask Eco fund to build a tokenized talent community. Learn more in the press releases.
Learn more
HIRE WITH
TRUST

AND

TRANSPARENCY

DON'T PAY

25-50%+

OTHER NETWORKS & AGENCIES

Transparency and trust are cornerstones of our culture. Unlike traditional recruiting services and agencies that impose high fees, we charge an industry-low fee for contract or direct hires and you directly negotiate salary with talent.

Say goodbye to extractive or hidden fees that eat away at your hiring budget, which can typically range from 25% to 50%+. With us, talent keeps all of their pay, ensuring a truly equitable and rewarding experience.

Discover the power of efficient hiring. Post a job in under 5 minutes and instantly tap into our rapidly growing talent community of 15,000+ skilled professionals in engineering, blockchain, and AI.