Iván L. Gimeno
Marketing Lead
Madrid, España
Fractional CMO | #AI Prompt Engineer | #Web3 Marketer 🚀🤓

Iván L. Gimeno is the CMO at Scoretize, where he leads the company's ambitious growth strategies and oversees all aspects of marketing and sales efforts. With a proven track record in developing and implementing effective marketing strategies for Startups.

Iván has a keen understanding of the AI and technology landscape and the unique challenges and opportunities it presents.

Prior to joining Scoretize, Iván held several leadership roles in renowned Startups, including Gaming and Media companies, where he spearheaded successful marketing campaigns and contributed to substantial revenue growth. He has an exceptional ability to connect with customers and understand their needs, which helps him drive the company's product development strategies.

Iván's in-depth experience with AI-powered SaaS platforms, coupled with his/her creative and strategic mindset, is instrumental in propelling Scoretize toward its goal of revolutionizing the marketing landscape with AI-driven solutions. 

In his free time, Iván enjoys Gaming and reading. He is also an avid speaker at industry events and webinars, sharing insights about the intersection of AI and marketing.

🤖 AI
🎮 iGaming, eSports & Gaming
🐱‍💻 Digital Media & Affiliate Marketing
💬 Content & Communication
🌟 Brand Awareness
🚀 Business Development
📈 Market Research
💱 Blockchain, Crypto & NFTs.
Careers
CMO
Scoretize
Full time
10/2022 - 9/2023
Title: Chief Marketing Officer (CMO) at Scoretize
Description:
Scoretize is on a mission to revolutionize the industry, and we're seeking a dynamic and visionary Chief Marketing Officer (CMO) to lead our marketing and sales efforts. As CMO at Scoretize, you will play a pivotal role in driving our ambitious growth strategies and ensuring our brand stands out in a competitive landscape.
**Key Responsibilities:**
1. **Strategic Leadership:** The CMO at Scoretize is responsible for developing and executing the company's overall marketing and sales strategy. You will work closely with the executive team to define the company's marketing goals, identify growth opportunities, and establish a clear roadmap for success.
2. **Brand Development:** You will be the custodian of our brand identity, ensuring that Scoretize is synonymous with innovation, quality, and customer-centricity. This involves crafting and maintaining a compelling brand narrative that resonates with our target audience.
3. **Customer Acquisition:** The CMO will lead efforts to acquire new customers and expand our market presence. You will oversee the development of marketing campaigns, digital marketing initiatives, and sales strategies to drive customer acquisition and revenue growth.
4. **Data-Driven Insights:** In this role, you will leverage data and analytics to make informed marketing decisions. You will oversee the collection and analysis of customer and market data, allowing you to identify trends, opportunities, and areas for improvement.
5. **Team Leadership:** Building and managing a high-performing marketing and sales team is crucial. The CMO will recruit, mentor, and lead a talented group of professionals, fostering a collaborative and innovative work environment.
6. **Customer Experience:** Ensuring an exceptional customer experience is at the heart of Scoretize's success. You will collaborate with various departments to develop and implement strategies that enhance customer satisfaction and loyalty.
7. **Innovation:** Staying ahead of industry trends and emerging technologies is vital. The CMO will encourage a culture of innovation, identifying new marketing channels and tools to keep Scoretize on the cutting edge.
**Qualifications:**
- Proven experience in senior marketing roles with a track record of successfully driving growth in ambitious organizations.
- Deep understanding of digital marketing, branding, and sales strategies.
- Strong analytical skills with the ability to make data-driven decisions.
- Excellent leadership and team management capabilities.
- Exceptional communication and interpersonal skills.
- Creative thinking and problem-solving abilities.
Join Scoretize as the CMO and be part of a passionate team dedicated to transforming the industry. This role offers a unique opportunity to shape the future of marketing and sales efforts while contributing to our exciting journey of growth and innovation. If you are a forward-thinking marketing leader who thrives on challenges and has a passion for results, we invite you to apply and help us write the next chapter in Scoretize's success story.strategies and oversees all aspects of marketing and sales efforts.
Education
Founderz
AI
Master's Degree
Class of 2023
Bit2Me
AI, Web3 and Blockchain
Master's Degree
Class of 2023
Projects

Agónes is a BaaS for the professional sports industry
Skills
Marketing strategy
Traditional & digital marketing
Social Media Marketing
To-market plans
Market trends
SEO optimization
SEO
Business planning
Business Development
Business writing
Experience
Director-level
8+ years
Boards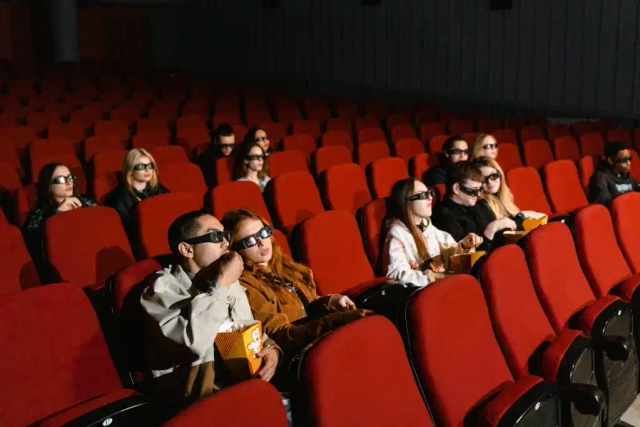 I'm working on an AI-powered Baas for the Fil Creators, an All-In-One platform for single creators able to produce a whole movie, from idea/concept to writing, production, sales, and distribution. Happy to hear community thoughts on it.
#NFTs
#NFT
#Blockchain
#Cinema
#Film
Welcome to Outdefine
A free tokenized community dedicated to connecting global tech talent with remote job opportunities. Our platform is designed to help you connect, learn, and earn in the tech industry while providing the chance to collect DEFN tokens. Join our vibrant community today and explore a world of possibilities for your tech career!
Join for free