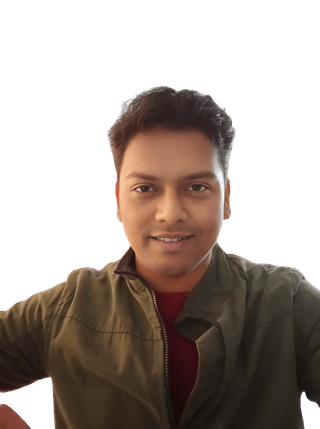 Ajay Deepak
Product Manager
Chennai, Tamil Nadu, India
Product Manager in web2 & web3 with 4+ yrs of experience with entrepreneurial mindset and user-focused create cutting-edge products that customers love and drive high revenue growth with proven technical background 6+ yrs in architecting & developing mobile & backend applications.

Headed development of Dapp and smart contracts audits  and contributed to governance of DAO. 
Increased user adopting  by improving UX  by wallet-as-a-Service and Account Abstraction.  
Achieved business revenue 8M by changing the Go-To-Market Strategy.
Increased MRR to nearly 1M targeting right categorisation and customer segmentation
Formed a 20+ cross-functional team, launched two apps from ideation to product launch and also acquired business with euro 1.5M. 


Careers
Product Manager
GoGox
Full time contract
11/2019 - 9/2021
Accelerated the activation rate by 7% by creating optimized Google Ads through constant A/B Testing in mobile app with different user persona.
● Developed process to keep track of market trends and competitor analysis along with Rapid assumption Testing (RAT) of ideas to main features.
● Build a globally distributed cross-functional team of 20+ designers, engineers, data analysts, marketing and sales and significantly impacted product's revenue by 8% in a quarter.
● Directed the product roadmap and strategy for a B2B SaaS platform, resulting in a 30% increase in annual recurring revenue.
Tech Lead (Mobile & Web)
IBM - Tesco Supermarkets
Full time contract
5/2018 - 11/2019
Led a team of 15 (engineers, designers and QA) shipping features well ahead of target date for 3 consecutive quarters.
● Collaborated with backend engineers and optimized API response time by 5% faster.
● Improved codebase of both backend and mobile by optimizing CI/CD pipeline and introducing constraints for
code quality.
● Boosted app cold start to 50%, by leveraging android profilers and optimized code.
● Improved performance of networking by 19% with image loading by analyzing memory , capturing areas
causing latency and resolving the issues.
● Contributed to UX enhancement, product business strategy, helped backend team reducing number
of bugs to <10%.
Senior Application Developer
Dowmap
Full time contract
11/2016 - 4/2018
Lume - An IoT project which designed and developed to control the portable lamp using android phone.
● Identified potential of project and acquired, planned and implemented product lifecycles on presented in Europe
expo, fulfilling user demands.
● Lucidity - Design and Developed Android wear app helps users to experience Sleep paralysis and Heart Rate
data based on set intervals.
● Gained complete product development experience from wire framing the app design to deploying in google play
store and marketing it.
Mobile & Backend Engineer
Cognizant
Full time contract
10/2014 - 10/2016
Gravy - An app for public to keep updated about ongoing events and insights, we developed news feed section.
● Implemented responsive design and also handled offline storage of storing data in sqlite.
● Engineered better app performance by 14%, included strategy design pattern, custom view.
● Contributed to complex API development with modular architecture that served over 250+ clients .
● Contributed to UX enhancement, product business strategy, helped backend team reducing number
of bugs to <10%.
Product Manager
Blockfi
Full time contract
4/2022 - 4/2023
Led major features such as transaction history, user profile and verification of tokens in mobile user on
Responsible for Product Strategy and identifying opportunity, test assumptions quickly.
Established system and business metrics to monitor the on-chain data and blockchain.
Maintained the product dashboard and API management across different regions
Improved user onboarding, adoption and engagement.
Education
Anna University
Electronics and Communication
Bachelor's Degree
Class of 2010
Collections
Skills
Web3
Community Engagement
Problem-solving
Growth hacking
User research understanding
Mobile landscape
Software development
UX design understanding
Prioritization
Product planning
Experience
Mid-level
3-5 years
Boards
Navigating Market Conditions and Platform-Specific Strategies

Final installment of this enlightening series on Web3 marketing.

If you've missed the first two parts where we discussed the unique challenges of Web3 and advanced strategies, including the role of influencers, make sure to catch up.

You'll find crucial insights there that set the stage for what we're discussing today: How to navigate the fluctuating crypto markets and employ platform-specific strategies effectively.

✅ Marketing in a Bear Market: An Untapped Opportunity

A bear market isn't necessarily a signal to halt your marketing efforts.

In fact, it's often the opposite. Influencer pricing becomes more flexible, and the noise level in the industry drops, allowing your message to stand out more.

Remember, even in a bear market, people are looking for opportunities; it's your job to show them that your product is one.

✅ New to Market? Start Here

If you're launching a new Web3 product, focus on a lean, efficient website and clear messaging.

Open Telegram and Twitter accounts early on, and consider adopting a 'building in public' approach.

This transparency not only builds trust but also fosters a sense of community and loyalty around your brand.

It's not just about showing off your product's strengths; it's also about being open about the challenges and how you're overcoming them.

✅ Social Media Marketing: More Than Just Posts

If you're wondering how often you should be tweeting or posting, the answer isn't straightforward.

Consistency is key, but it's also important to engage in event-based marketing. Capitalize on industry events, new feature releases, or significant milestones to create timely and relevant content.

✅ Platform-Specific Strategies: One Size Doesn't Fit All

Different platforms serve different purposes. While Twitter is excellent for real-time updates and community building, platforms like Medium are better suited for long-form educational content. Know your platform and tailor your message accordingly.

Conclusion: The Holistic Approach to Web3 Marketing

Web3 marketing isn't a single-faceted endeavor. It's a complex machine with many moving parts, from understanding your product and audience to navigating market fluctuations and leveraging various platforms effectively.

If you haven't read Parts 1 and 2 yet, I highly recommend you do links in the comments. They provide a comprehensive understanding that complements this final piece.

I hope this series has provided you with valuable insights into the dynamic world of Web3 marketing.
#cryptocurrency
#blochain
#web3
#marketing
Welcome to Outdefine
A free tokenized community dedicated to connecting global tech talent with remote job opportunities. Our platform is designed to help you connect, learn, and earn in the tech industry while providing the chance to collect DEFN tokens. Join our vibrant community today and explore a world of possibilities for your tech career!
Join for free