EXPLORE PREMIER

OPPORTUNITIES
As a skilled professional seeking career growth, you deserve access to the best job opportunities available. Join Outdefine's Trusted community today and apply to premier job openings with leading enterprises globally. Set your own rate, keep all your pay, and enjoy the benefits of a fee-free experience.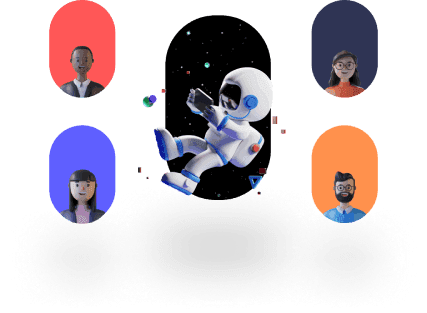 Join now
Back to jobs
Apply Now
About the job
Overview:
**Job Summary **
Reporting into the APAC BD team, you will lead Polygon Business and Operations efforts in India
You'll set and execute Polygon India Strategy in alignment with Polygon 2.0 vision.
As a BD head, you'll be responsible for BD team in country, and for Tier 1 partnerships that will grow the Polygon ecosystem




Key Job Responsibilities
**Strategic Blockchain Adoption: **Develop a strategic plan for the adoption of Polygon's blockchain solutions in the Indian market, considering the specific needs and challenges of the region's businesses and government entities.




Team Leadership: Guide and grow the India BD team to grow the Polygon footprint, while remaining level headed and aligned with the wider team strategy.




Partnership Development: Forge partnerships and collaborations with blockchain startups, technology providers, corporations, financial institutions, VCs and governmental bodies in India to promote the adoption of Polygon's blockchain solutions.




Networking: Building key relationships with new and existing key players. Attending key events and leveraging that network to close deals.
Market Research: Be in tune with market trends, customer demands, competitive solutions and share the information with the team.




Company Engagement: Identify, engage and close deals with companies interested in Polygon's blockchain applications, showcasing the benefits of Polygon's technology for their businesses and facilitating the integration of Polygon's solutions.




Compliance and Regulation: Stay informed about blockchain-related regulations and compliance requirements in India, ensuring that all Polygon's blockchain initiatives align with legal standards.




Market Expansion: Lead efforts to expand Polygon's blockchain-related services and products across the region, including market entry strategies and expansion plans.




Blockchain Advocacy: Act as an advocate for Polygon's blockchain technology, participating in industry events, conferences, and forums to promote awareness and adoption.




Cross-Functional Collaboration: Collaborate closely with technical teams at Polygon, legal experts, and compliance officers to ensure the successful implementation and operation of Polygon's blockchain projects.




Reporting and Metrics: Provide regular reports on the progress of Polygon's blockchain initiatives, including key performance indicators, project milestones, and financial results.




What you'll need- Preferred Qualifications
Web3 and Blockchain Expertise: Extensive experience ( minimum of 7 years) in sales or business development, particularly with at least 3 years in the blockchain space, showcasing a deep understanding of blockchain technology, its applications, and its role in the crypto space.




Team Management: Proven track record in managing a team of BDs or Sales. Setting regional executing strategy, and ensuring bilateral business reporting and collaboration with company executives




Relationship Building: A proven track record of establishing and nurturing high-level relationships and presenting innovative blockchain solutions to drive growth.
Entrepreneurial Mindset: A self-driven and entrepreneurial mindset, demonstrating your ability to take initiative and adapt to evolving market dynamics within the blockchain ecosystem.




Web3 Ecosystem Knowledge: Knowledge of the broader blockchain ecosystem, including NFTs, DeFi ecosystems, Digital Identity solutions, ZK (Zero-Knowledge) technology, and emerging Web3 concepts.



Skills required
Web3
Business Development
Communication
Management
Employee location
New York, Nueva York, EE. UU.
Become a trusted member, apply to jobs, and earn token rewards


Create a profile
Create and customize your member profile.


Complete assessment
Earn 500 Outdefine tokens for becoming trusted member and completing your assessment.


Apply for jobs
Once you are a Trusted Member you can start applying to jobs.
Apply Now