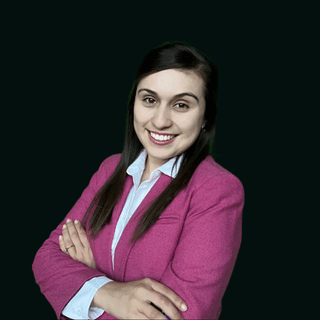 Angelica O'Farrell
Marketing manager
San Diego, CA, USA
As a Marketing Communications Coordinator Senior at Qualcomm, I leverage my MBA and eight years of experience in developing and executing effective marketing campaigns across Mexico and the United States. My mission is to increase brand awareness, generate leads, and foster customer loyalty for one of the world's leading wireless technology innovators.

I have a proven track record of creating engaging and relevant content for various platforms, including email, social media, webinars, and events. I also have expertise in managing and optimizing Google Ads and LinkedIn Ads, as well as coordinating logistics and strategy for online and offline events. Additionally, I have skills in SEO, email marketing, and graphic design, which enable me to deliver high-quality and consistent marketing materials. I am a team player, an innovator, a versatile professional, and an enthusiastic learner who is always eager to meet new people and execute new projects.
Careers
Marketing Communications Coordinator Senior
Qualcomm Technologies
Management of event sponsorships and podcast participations for the promotion of AI.
Management of campaigns.
Strategic design of decks for speakerships.
Coordination with all the other areas: PR, Social Media, Paid Media, etc.
Education
CETYS Universidad
Marketing
Master's Degree
Class of 2016
Skills
Copywriting
Social Media Marketing
Digital media
Creativity
Teamwork
Problem-solving
Storytelling
Analytical Skills
Technology trends
Communication skills
Experience
Mid-level
8+ years
Boards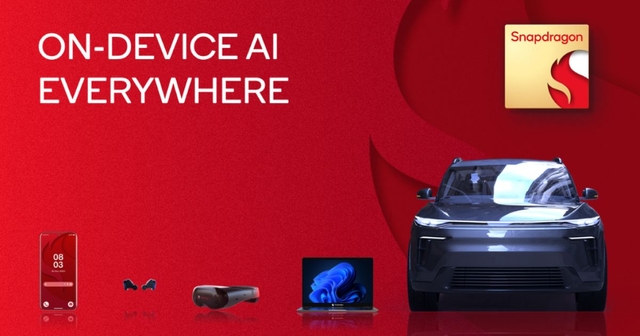 Today Qualcomm is introducing the new era of AI. After a decade of AI research and optimization, we're taking it on-device, enabling incredible generative AI experiences, delivering immediacy, privacy, personalization and reliability.

#Snapdragon
#Qualcomm
#ArtificialIntelligence
#AI
Welcome to Outdefine
A free tokenized community dedicated to connecting global tech talent with remote job opportunities. Our platform is designed to help you connect, learn, and earn in the tech industry while providing the chance to collect DEFN tokens. Join our vibrant community today and explore a world of possibilities for your tech career!
Join for free