EXPLORE PREMIER

OPPORTUNITIES
As a skilled professional seeking career growth, you deserve access to the best job opportunities available. Join Outdefine's Trusted community today and apply to premier job openings with leading enterprises globally. Set your own rate, keep all your pay, and enjoy the benefits of a fee-free experience.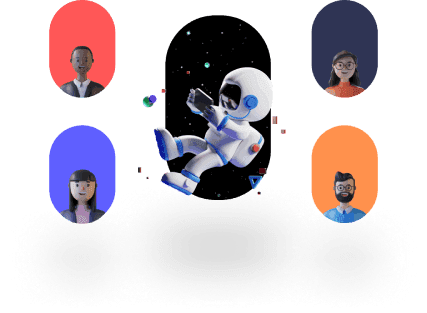 Join now
Experience level
Senior-level
Overview
Bloxstaking is looking for a Core Blockchain Team Lead for the ssv.network.

ssv.network started as a joint research with the Ethereum Foundation in 2019. The project has since grown to encompass a large multifunctional team, public testnet, and backing from industry leaders such as Coinbase and DCG.

ETH staking is a multi billion dollar industry with a unique growth trajectory. ssv.network allows distribution and management of Ethereum nodes. In simple terms, ssv.network is a more robust, secure, and decentralized way to stake and generate ETH rewards.

The network is already joined by a significant number of contributors, operators, coders, and dreamers from the Blockchain space.
Skills
Blockchain ecosystem
Blockchain
Ethereum
Server-side SAAS
Server-side Less
Requirements
- Experience with building/ contributing to blockchain nodes, especially Ethereum - MUST!
- At Least 5 years of server-side development experience
- 80% Hands-on
- Experience in managing a team
- Cloud microservice architecture and design experience
- Highly passionate about technology, a fast learner & a team player
- BSc degree in Computer Science or relevant field or equivalent
- GoLang - Huge plus
- P2P
- Decentralized development
- Docker
- Kubernetes
- Any knowledge of Blockchain/ Digital Currencies / Staking
Duties
As a Blockchain Team Lead working on Ethereum Staking, you'll collaborate with the company's CTO, and researchers in designing complex distributed systems. You will be responsible for managing a team of senior engineers. Planning the team's sprints and work and executing complex protocol solutions.

You'll have the opportunity to learn and master the latest research concerning distributed systems, cryptography, blockchains, consensus algorithms, decentralized applications, and distributed finance.

You will be given a high level of autonomy/ownership over your projects, the opportunity to expand your scope of knowledge, and the chance to help build the decentralized infrastructure of the future.
The Hiring Process
In order to apply for this position, first complete your profile on www.app.outdefine.com.

We want to learn more about you, so we encourage you to provide us with a brief summary of yourself and your past experience as part of the process. As soon as this is completed, you'll take a technical assessment based on your skill set, and if you pass, you'll earn 500 Outdefine tokens. We will review your application, and if you are qualified, we will invite you to a 1:1 video interview.

Already a Trusted Member of Outdefine? Then go ahead and apply directly for the job of your dreams.
Equal Employment Opportunity
We are an equal-opportunity employer and do not discriminate against any employee or applicant for employment on the basis of race, color, religion, sex, sexual orientation, gender identity, national origin, age, disability, veteran status, or any other protected status. We are committed to creating a diverse and inclusive environment for all employees and applicants for employment. All qualified individuals are encouraged to apply and will be considered for employment without regard to any legally protected status.
Become a trusted member, apply to jobs, and earn token rewards


Create a profile
Create and customize your member profile.


Complete assessment
Earn 500 Outdefine tokens for becoming trusted member and completing your assessment.


Apply for jobs
Once you are a Trusted Member you can start applying to jobs.
Apply Now