EXPLORE PREMIER

OPPORTUNITIES
As a skilled professional seeking career growth, you deserve access to the best job opportunities available. Join Outdefine's Trusted community today and apply to premier job openings with leading enterprises globally. Set your own rate, keep all your pay, and enjoy the benefits of a fee-free experience.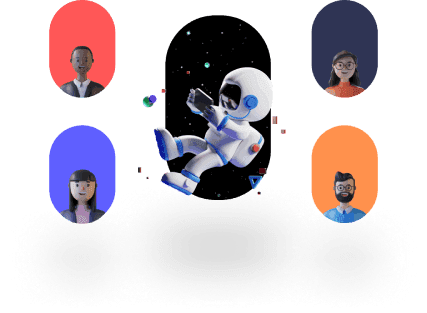 Join now
Back to jobs
Apply Now
About the job
Overview:
MultiversX is a highly scalable, secure and decentralized blockchain network created to enable radically new applications, for users, businesses, society, and the new metaverse frontier.




Here's what you'll do:




📍Quickly become familiar with the MultiversX ecosystem and its many use cases
📍Understand, reverse engineer, build, deploy & use smart contracts in MultiversX & other blockchain environments
📍Build and perform testing, triage test failures and report bugs
📍Collaborate with the development teams in order to design, build, find and fix product issues
📍Participate and assist in the release process
📍Participate in the design and development of testing tools and platforms
📍Be a voice for quality, stability, and security in our product development and release processes
📍Bring hustle, enthusiasm, heart and a love of shipping bug free software & products that impact the world
📍Help us change the world




To succeed in this role, you:




📍Have experience as a QA Engineer and skillful jack of all trades
📍Have very good knowledge of testing theory and reverse engineering capabilities
📍Are able to quickly pickup ideas and learn technologies and concepts
📍Have demonstrated product-oriented mindset, creativity, and initiative to improve product test coverage and effectiveness
📍Have excellent written and verbal communication skills
📍Have excellent interpersonal and analytical skills to work with developers for troubleshooting issues
📍Are able to work in a fast-paced, multi-task environment
📍Have experience with modern languages such as JavaScript, TypeScript, Python, Rust, Golang
📍Are familiar with version control systems such as Git and open-source product philosophy
📍Are familiar with Linux operating systems such as Ubuntu
📍Have knowledge of blockchain/crypto/Web3 technology
📍Have been working with web frontend and backend technologies & infrastructure
📍Enjoy breaking things and solving problems - not just able to find out the 'what', but also the 'why'
📍Have excellent troubleshooting, listening and problem-solving skills with the ability to set project expectations and meet deadlines



Skills required
Python
Javascript
Rust
React.js
TypeScript
Become a trusted member, apply to jobs, and earn token rewards


Create a profile
Create and customize your member profile.


Complete assessment
Earn 500 Outdefine tokens for becoming trusted member and completing your assessment.


Apply for jobs
Once you are a Trusted Member you can start applying to jobs.
Apply Now