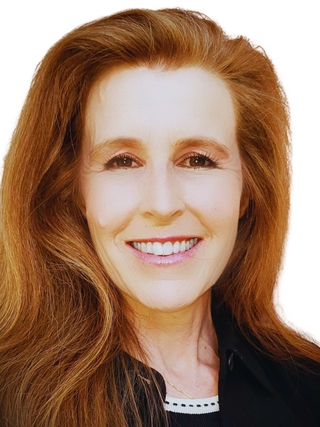 Alison Charter-Smith
Marketing manager
Sacramento, CA, USA
A seasoned marketing leader adept at driving revenue through strategic alignment and innovative campaign execution. Proficient in analyzing marketing funnels for optimization and spearheading integrated GTM and Account-based marketing initiatives. Skilled in leveraging senior copywriting expertise to create compelling blog and social media content, fostering a substantial increase in audience engagement and click-through rates. 

Seeking a role where I can leverage these skills to significantly boost marketing-contributed revenue for the company, driving measurable growth and aligning marketing strategies with revenue objectives. 
Careers
Sr. Director of Marketing
Chartres Marketing, LLC
Freelance
6/2018 - 12/2022
• Built and managed an internal and external marketing team to create product demand and built contributed revenue from $5m ARR to $65m ARR • Defined and executed on product marketing strategy for new vertical revenue opportunities • Championed and managed a $7m marketing budget to build contributed revenue • Defined, executed, and measured integrated GTM and Account-based marketing campaigns, producing 72% of the goal of qualified leads • Championed and executed an Account-based marketing program to prioritize the marketing funnel to align with sales targets to increase leads by 50 percent in the last year
Director of Digital Marketing
Chartres Marketing, LLC
Freelance
11/2014 - 5/2018
• Created the development and execution of digital marketing campaigns aligned with marketing prospect personas to develop a marketing funnel in new and establish markets • Motivated a remote team of social media, email marketing, and website production located in three different time zones and successfully executed product launches under budget • Worked within budget parameters to develop and implement marketing strategies by analyzing key data, market insights, and consumer demographics using A/B testing and other analytical tools to improve ROI • Created in-depth analysis of market conditions and customer preferences for B2B for application development solutions
Senior Director of Marketing
Oxbow Marketing
• Planned and executed online and trade show events and marketing programs, producing 72% of the goal of qualified leads • Increased brand awareness by developing technical and non-technical marketing collateral and presentations, public relations campaigns, articles, and newsletters • Exceeded sales goals by 76% by effectively applying analyzed data to marketing campaigns • Created campaigns and specific marketing strategies using A/B testing for a technical audience for email and advertising campaigns • Managed a team of external social media, public relations, and other teams to successfully execute product launches
Director of Marketing
Accept Software Corporation
Full time
3/2006 - 12/2010
• Managed an extended creative marketing and PR team, including budget tracking, project management, and success metrics • Launched targeted email marketing campaigns, improving email open rates from 12% to over 55% • Wrote press releases, newsletter articles, blog posts for the CEO, website copy, and email copy for marketing campaigns positioned for application development audiences • Created A/B testing strategies to improve website marketing copy and messaging, contributing to a 65% increase in conversion rates • Conducted market research to develop and execute targeted buyer personas campaigns for Account-based marketing programs
Group Manager, US Field Marketing
Sun Microsystems, Inc.
• Responsible for all US Field Marketing in the Western States for Sun iPlanet Software sales • Created and implemented go-to marketing campaigns, communications, and local events to support the Western Field Sales team • Managed a team of the field marketing team of 5 Western Field Marketing Reps, including supporting staff in planning, decision-making, skill enhancement support, and providing regular performance feedback, and yearly and bonus performance reviews. • Managed and tracked a $4M budget for the entire Field Marketing department, responsible to the VP of US Field Marketing
Marketing Program Manager
Netscape Communications Corporation
• Managed third-party relationships with external software developers who developed API integrations onto the Netscape browser platform • Responsible for customer relations and problem resolutions with third-party software developers.
Education
University of San Francisco
Economics
Collections
Skills
Communication skills
Project management
Developing programs
To-market plans
Marketing strategy
Social Media Marketing
Microsoft Excel
Content writing
SEO
Traditional & digital marketing
Experience
Director-level
8+ years
Welcome to Outdefine
A free tokenized community dedicated to connecting global tech talent with remote job opportunities. Our platform is designed to help you connect, learn, and earn in the tech industry while providing the chance to collect DEFN tokens. Join our vibrant community today and explore a world of possibilities for your tech career!
Join for free