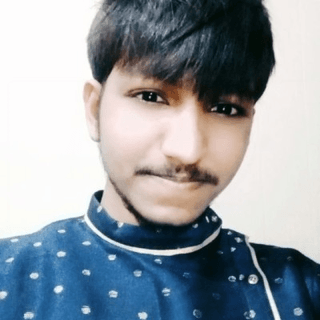 Shivam Garg
Community Manager
Agra, Uttar Pradesh, India
Hello , pleased to meet you Stranger !
I'm Shivam Garg🤞, a versatile individual with a knack for development and community management. I believe in the power of technology to spark innovation and solve those tricky problems we encounter. 

Let's dive into my journey, from being an intern to rocking the MVP title! 🏆 Over the past 2+ years, I've explored various domains like EdTech, SaaS, Web3, and Open Source as a DevRel and Community Manager. During my internships, I've sharpened my skills in nurturing developer communities, contributing to the growth and success of early and mid-stage startups, and even big-shot MNCs. Oh, did I mention? I've got 4+ Microsoft certifications in Azure Services and Scrum/Agile methodology, showcasing my expertise in those areas!

But hey, it's not all work and no play! I love connecting with like-minded folks and expanding our networks together. As a community region lead and facilitator for tech giants like Microsoft Azure Developer, Google Communities, and AWS Community Builder, I've had the privilege of making those meaningful connections and helping others level up their skills. It's a win-win situation!

Now, let's talk about leading the charge in the tech community! 🚀 I've taken on various roles, from being a mentor to a project administrator. I've had the absolute joy of guiding and supporting aspiring developers through programs like GSSoC, GWOC, Hacktoberfest, JWOC, and SWOC. It's all about empowering others and spreading the love for open-source software!

Now, let's make some magic happen, shall we? 🧙 
If you're in need of a DevRel or community manager, your search ends here! I'm on the lookout for my next adventure, bringing a unique blend of skills and experience that will add tremendous value to your organization. Let's team up and explore new opportunities together.
Careers
Program Manager
GirlScript Foundation
Full time contract
3/2023 - 8/2023
I effectively led a 27-member team, overseeing various facets like content creation, graphic design, PR, marketing, sponsorship, and event management. My strategic marketing campaigns resulted in a record-breaking 18,000 contributor registrations and 25,000 program registrations. GSSoC trended on Twitter for two days. We witnessed substantial organic growth on social media platforms, with LinkedIn followers reaching 77,400, Twitter followers at 7,607, and Instagram followers numbering 2,200. I secured platinum sponsorships and partnerships with 137 college chapters and 9 student-led communities. Additionally, I hosted successful Twitter Spaces and YouTube Live sessions and managed a Discord community of over 11,000 members, fostering engagement and cohesion.
Education
Dr.APJ Abdul Kalam Technical University
Computer Science
Bachelor's Degree
Class of 2023
Projects
Smart Mirror for Ambient Home Environment
Smart Mirror supports activities and is easy to integrate into everyday life. Our findings indicate that the design trend for 'optimization' of domestic routines limits the perspective on valuable smart artifacts.
Collections
Skills
Community management
Community Engagement
Social Media Marketing
Communication
Digital engagement
Web design
Marketing
Microsoft Azure
Web3
Growth hacking
Experience
Mid-level
1-3 years
Boards
In the ever-evolving world of business and branding, it's crucial to recognize the three foundational elements that shape a brand: functionality, emotion, and community (or, as is often the case in India, environmental value). While functionality remains vital, relying solely on it is a thing of the past, especially for the current generation.

🔍 Functional: Undoubtedly, a product's functionality and utility are critical factors in brand development. But the landscape has shifted. Today's consumers seek more than just features; they seek experiences, meaning, and a connection that transcends the product itself.

😍 Emotional: Emotional branding resonates deeply with consumers worldwide, and in India, emotions are closely tied to the sense of community. A brand is no longer just about meeting personal desires; it's about crafting a shared experience that strikes a chord with an entire community.

🌱 Community (or Environmental Value): The often-underestimated pillar, community, deserves our undivided attention. It's not just about chasing crazy growth; it's about understanding the myriad ways community contributes to branding. Communities foster attachment to a brand that extends beyond product functionality.

So, what do startups and companies need to thrive in this evolving market?

1. Understand Your 'Why': Embrace the community aspect not because it's trendy but because you've identified why you need it. Is it for branding, growth, awareness, or connecting intimately with customers or users? Define your purpose clearly.

2. Community-Driven Values: Recognize that, in India, society is deeply rooted in community-driven values. Your choices as a business ripple through the collective, shaping the world we live in. Brands aligned with these values are poised for lasting impact.

3.Build for the Future: The proposition of community isn't a fleeting trend; it's a dynamic force that will continue shaping the brand landscape. Embrace this uniqueness and build brands that don't merely serve individuals but uplift entire communities, becoming a part of a fruitful mission together.

In the competitive market ahead, remember: it's not about being in the rat race; it's about understanding the 'why' and harnessing the power of community to create a brand that stands the test of time.
#community
#startup
#engagement
#growth
Welcome to Outdefine
A free tokenized community dedicated to connecting global tech talent with remote job opportunities. Our platform is designed to help you connect, learn, and earn in the tech industry while providing the chance to collect DEFN tokens. Join our vibrant community today and explore a world of possibilities for your tech career!
Join for free