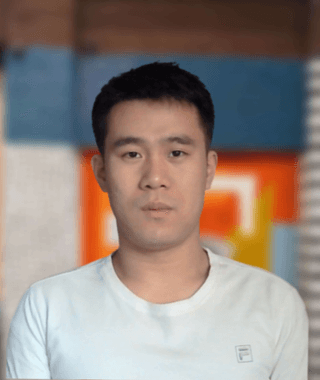 Matthew Dark
Fullstack Engineer
Hemphill, TX, USA
I am a Senior Full Stack Engineer with 8 years of experience and a history of the development of quality e-commerce web applications and products. 
Adept at researching and analyzing client needs to deliver thoughtful and innovative web solutions. 
I am dedicated to delivering innovative solutions that exceed client expectations and drive business growth.
I am ready to contribute my skills and drive impactful results.
Careers
Full Stack Engineer
Green Rope
Full time contract
3/2021 - 7/2023
Developed web applications and their mobile versions using React and React Native for the Startup E-commerce and Healthcare Companies.
Led a team of 4 developers and designers to create efficient, effective, and visually pleasing websites, resulting in 27% improved working efficiency with React, Angular, GraphQL, and Typescript.
Adapted Agile methodology for project management and participated in sprint and ticket planning, resulting in a 14% decrease in project turnaround time.
Sr. React Developer
Volt Workforce Solutions
Full time contract
2/2019 - 2/2021
Built an e-commerce website using MERN stack.
Built an telemedicine platform that delivers medicine quickly to patients during the COVID-19 pandemic. (worked as a volunteer)
Participated in building real estate web and mobile applications to process data for different clients, with an emphasis on Next, Vue, React Native, Node, React Hook, Redux.
Back End Developer
SDH Systems
Full time contract
4/2017 - 1/2019
Designed the architecture of the microservice-based backend system, used AWS Lambda, API Gateway, RabbitMQ and Redis cache server to minimize the work in individual task runners.
Achieved a 96% success rate in product update deployment while handling programming tasks and maintaining 4 internal websites (Node, Express, PHP, Python).
Web Developer
Broadway Technology
Full time contract
7/2015 - 3/2017
Translated business requirements into user interfaces, wireframes, and front-end components using HTML5, CSS3, and Bootstrap to deliver high-quality user experiences.
Involved in writing application-level code to interact with APIs, Web Services using AJAX, JSON and XML.
Contributed to building an e-commerce website for a digital marketing agency, improving conversion rates by 25% (HTML, CSS, Bootstrap, jQuery).
Education
Trinity University
Computer Science
Bachelor's Degree
Class of 2015
Skills
Node
Python
AWS
React
JavaScript
Agile methodologies
Redux
TypeScript
React Native
PHP
Experience
Senior-level
8+ years
Boards
I had a boss 8 years ago who I still think about today.
He was like a dad to me.
I was 22 and at my most vulnerable. My family were going through a tough time.
When we had a 1-to-1 he would:
- Ask me how my mum was
- Show interest in my personal life
- Check on my mental health
The result?
I worked 10x harder.
I was willing to go to war for him.
Great leadership is not just about results.
It's about care + respect + encouragement.
I'll always be grateful to him.
That's the leadership culture we're building.

Welcome to Outdefine
A free tokenized community dedicated to connecting global tech talent with remote job opportunities. Our platform is designed to help you connect, learn, and earn in the tech industry while providing the chance to collect DEFN tokens. Join our vibrant community today and explore a world of possibilities for your tech career!
Join for free