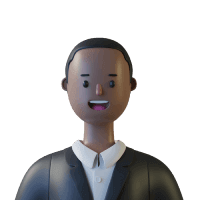 Careers
Full Stack Software Engineer
Kryptohive,
Full time contract
9/2019 - 11/2023
Engineered and optimized scalable solutions using Ruby on Rails (ROR),
leading to significant performance improvements while effectively
addressing resource-intensive challenges.
Leveraged ROR frameworks to revamp web applications, resolving
usability issues and notably increasing user engagement and retention.
Successfully crafted and launched a responsive web application using
ROR frameworks and React JS, resulting in a 30% boost in user
Full Stack Engineer
Address Halethorpe, MD, United States 21227
E-mail mail.usman.mustafa@gmail.com
LinkedIn http://linkedin.com/in/usman-mustafaengagement
and a remarkable 40% reduction in loading times.
Assumed leadership roles to guide cross-functional development teams,
ensuring on-time and budget-friendly project deliveries and streamlining
development cycle times.
Spearheaded the establishment of CI/CD pipelines with ROR scripting,
automating software deployment and significantly reducing manual errors,
ultimately improving deployment efficiency.
Education
Comsats University - Lahore, PB
Computer Science
Bachelor's Degree
Class of 2016
Projects
Harness aims to enable every software engineering team in the world to deliver code reliably, efficiently and quickly to
Welcome to Outdefine
A free tokenized community dedicated to connecting global tech talent with remote job opportunities. Our platform is designed to help you connect, learn, and earn in the tech industry while providing the chance to collect DEFN tokens. Join our vibrant community today and explore a world of possibilities for your tech career!
Join for free