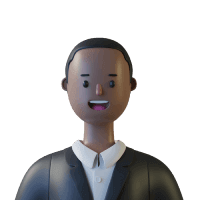 Careers
software engineer
emids technologies
Full time
12/2021 - 7/2022
• Perform analysis on existing Data Storage system and development of Data Solution in Cloud (Snowflake) • Set up and build pipelines for Data Migration from on-prem to Snowflake. • Build new or improve existing data warehouse using dimensional modelling. • Development experience in Python • Create store processors as per the requirement of project Used import and export from internal stage (Snowflake) vs external stage (S3 Bucket).
Associate Engineer
MEIL
Full time
3/2019 - 10/2021
• Responsible for all activities related to the development, implementation, administration and support of ETL processes for large scale Snowflake cloud data warehouse. • Bulk loading from external stage (AWS S3) • External stage (snowflake) using COPY command. • Loading data into Snowflake tables from internal stage and on local machine. • Used COPY, LIST, PUT and GET commands for validating internal and external stage files. • Used import and export from internal stage (Snowflake) vs external stage (S3 Bucket). • Writing complex Snowsql scripts in Snowflake cloud data warehouse to Business Analysis and reporting. • Responsible for task distribution among the team. • Perform troubleshooting analysis and resolution of critical issues. • Involved in data analysis and handling ad-hoc requests by interacting with business analysts, clients and resolve the issues as part of production support. • Used performance technics like clustering key, autoscaling for faster way of loading, increase query execution. • Performed data validations for source and target using load history and copy history.
Education
Lakireddy bali reddy college of engineering
mechanical engineering
Bachelor's Degree
Class of 2018
Skills
SQL
Python
Informatica
Data warehousing
AWS
Statistical Analysis
Software development
Working with data
Experience
Mid-level
3-5 years
Welcome to Outdefine
A free tokenized community dedicated to connecting global tech talent with remote job opportunities. Our platform is designed to help you connect, learn, and earn in the tech industry while providing the chance to collect DEFN tokens. Join our vibrant community today and explore a world of possibilities for your tech career!
Join for free