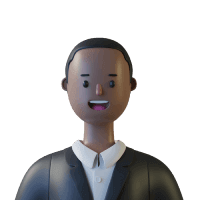 Careers
Software developer
Ludazamcor
Successfully led data analysis and front-end development efforts to improve customer experience on the company website, resulting in a significant reduction in customer complaints Demonstrated expertise in utilizing React, Sass, and HTML to refactor and enhance website UI Proven ability to manage and lead teams as project manager Expertise in software migration and selection, having evaluated and implemented advanced software solutions for various departments Developed and launched a delivery app using Swift, resulting in the expansion of the company's business into the food and delivery industry Led the development of a trading bot using Python, resulting in a 25% ROI within 4 months Proven ability to manage and lead teams as a project manager Strong understanding of software development methodologies and practices. Experience with Agile development Strong problem-solving skills, ability to analyze and identify the root cause of issues Strong communication and leadership skills Experience with software testing and quality assurance. Experience with Git and version control.
Technical Support Engineer
Microverse
Part time
11/2022 - 1/2023
Mentoring junior web developers and providing technical support through code reviews. Providing advice and tips on maintaining motivation to maintain longevity in the program. Helping new developers with setting up projects, troubleshooting, and coding practices
Education
freeCodeCamp
Fullstack web developer
UEES
economics
Bachelor's Degree
Class of 2021
Microverse
Fullstack remote developer
ISTE
Software developer
Associate Degree
Class of 2023
Skills
Node
Javascript
CSS
React
MongoDB
Github
automated testing
Problem-solving
SQL
Web design
Experience
Mid-level
3-5 years
Welcome to Outdefine
A free tokenized community dedicated to connecting global tech talent with remote job opportunities. Our platform is designed to help you connect, learn, and earn in the tech industry while providing the chance to collect DEFN tokens. Join our vibrant community today and explore a world of possibilities for your tech career!
Join for free