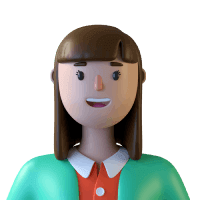 Yosmary Guevara
Freelance Recruiter
3-5 years
Guadalajara, Jal., México
About Yosmary Guevara
Five years focused on recruitment of technology profiles. Involved in an End-to-End recruitment cycle. On Boarding process, Sourcing, Phone Screen and more. 
Freelance Recruiter
Skills
Technical Recruiting
Teamwork
English fluent
Sales Experience
Experience
IT/Product Recruiter
Rappi
full time contract
5/2021 - 5/2023
- Working closely with hiring managers to understand their needs.
- Conduct initial phone screens, technical screens and behavioral interviews to assess
candidates`s qualifications and cultural fit.
- Manage the full- cycle recruiting process, including scheduling interviews, collecting
feedback from hiring managers and extending job offers.
- Maintaining accurate candidate data in the ATS Lever and Workday.
Rappi - Restaurants. RappiPay - RappiBank: Product Analysts, Product Owners, Product Owners, Product Managers, Product Directors, Backend Developer, Frontend Developer, UX/UI Designer, QA,A BI
Freelancer recruiter for Qualifinds
ATS used: GoHire
Softtek is a consulting company, I was assigned to HP.
Staffing Specialist
iVedha Inc.
full time contract
9/2019 - 1/2020
As a Technical Recruiter working from iVedha's Mexico office. iVedha is a Toronto-based IT Staffing and Services Consulting company with Canadian, US and Latin American operations.
Profiles mainly recruited in Mexico: Full Stack, Front End, Back End, Game Developer, Network Engineer, Software Engineer/Architect, IT Support Infrastructure, AWS, Cloud Engineer, Blockchain Developer.
Talent Developer
Bandit | The most wanted talent
full time contract
9/2017 - 9/2018
- Search and find the best qualified talent for open vacancies using different job sites, job fairs, networking telephone
- Creation of interview reports, send of technical tests.
- Use of SalesForce and Back office web portal Bandit as database.
- Coordinate and link interviews of selected professionals with clients by Skype.
- Follow-up of professionals selected by clients.
- Some tasks as a sourcing team leader
Profiles mainly recruited: PHP, iOS, Android, Java, Full stack, Front End, Back End, Tester, .NET, SEO, Growth Hacking, IT soucer
ATS used: SalesForce.