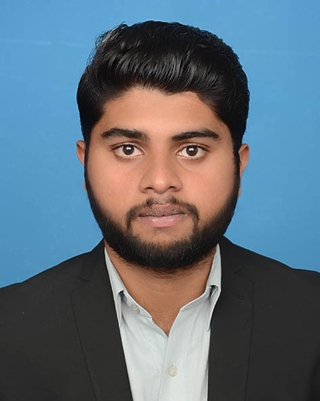 Careers
Executive Contact Center
Wi- Tribe Pakistan Ltd. Islamabad.
Presented front end support to the customer and provided on call resolution to the queries.
Multitasking and efficient handling of pressure situations.
Presented multiple solutions to different customers.
Interact with different departments within the organization to provide support to the customer.
Management Trainee Office - LDI
Wi- Tribe Pakistan Ltd.
Full time
9/2018 - 10/2019
Generated E1 channel Utilization Half hourly Report.
Reporting Bandwidth Utilization Bi-Hourly.
Monitoring SoftX3000, UMG8900 , SBC2300 Alarms and KPIs.
Management and Administration of Cisco & ViciDial Call Center Solution.
Executive LDI
Orient Express LDI (Pvt) Ltd.
Full time
11/2019 - 8/2020
Monitoring Soft switch (Huawei SoftX3000) Alarms, Traffic, Trunk Utilization.
Managing Three Gateways (Huawei UMG 8900) and three Nuera gateways.
Installations & Maintenance of Linux based Servers.
Configuration & Maintenance of Call Center Solutions (Cisco & ViciDial).
IVR Operations Engineer
Planet Beyond Pakistan (Pvt) Ltd.
Setup, maintain and manage Kubernetes cluster with multiple live services running on it.
Dockerfiles and Image creation of Applications to be used in Kubernetes.
Creation of Private docker registry to store Images of Company's Applications.
Installation of Gitlab CE for code versioning / Source Code Management (SCM).
Use Jenkins as CI / CD to automate deployment on Kubernetes.
Provide support for Server migrations and VM configurations.
Database management and Data Extraction using MYSQL.
DevOps Engineer Level I
Eurus Technologies
Full time
9/2022 - 11/2023
Leveraged Google Cloud Platform (GCP) to design, deploy, and manage scalable and resilient cloud- native applications.
Implemented Kubernetes (GKE) clusters and optimized resource utilization for efficient application delivery.
Utilized Cloudflare DNS to enhance security, performance, and reliability of web applications.
Streamlined application deployments and configuration management using Helm. Created reusable charts and defined templates to simplify the packaging and deployment of complex Kubernetes resources.
Implemented continuous integration and deployment (CI/CD) pipelines using GitHub Actions. Automated workflows, testing, and deployment processes to improve development efficiency and ensure high-quality software delivery.
Education
HITEC University
Electrical Engineering
Bachelor's Degree
Class of 2017
Projects
Setup Gitlab and Jenkins for CI / CD
- Installation of Gitlab for Source Code management (SCM). - Installation of Jenkins for CI / CD. - Users, Groups creation on Gitlab. - Configure webhooks with Jenkins to automate pipeline execution through Jenkins. - Users, credentials creation on Jenkin
Installation of Kubernetes Cluster
- Installation of 3 master node and 3 worker node Kubernetes cluster. - Haproxy setup for multi-master HA - Prometheus & Grafana setup for Monitoring - Elasticsearch Cluster setup for log centralization - Installation of Helm and Helm chart.
Skills
Google Cloud
Terraform
Bash
Kubernetes
Docker
Github
Python
Jenkins
GitOps
Trouble shooting
Welcome to Outdefine
A free tokenized community dedicated to connecting global tech talent with remote job opportunities. Our platform is designed to help you connect, learn, and earn in the tech industry while providing the chance to collect DEFN tokens. Join our vibrant community today and explore a world of possibilities for your tech career!
Join for free