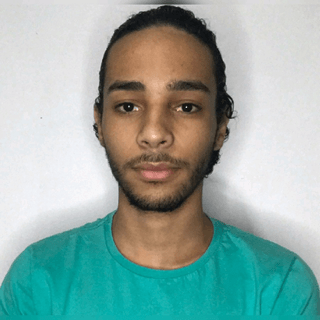 Victor Barros
Fullstack Engineer
São Paulo, SP, Brasil
I'm an experienced software developer deeply into full stack development, always hungry to learn and try new things. I know my way around technologies like Javascript, Typescript, React, React Native, Node.js, Next.js, Nest.js, AngularJS, Tailwindcss, Styled-component.

My love for learning keeps me exploring new tech and thinking up creative solutions. I'm all about making things better and contributing to meaningful projects.

I've tackled some cool projects:

Parking App: Built a mobile app with React Native and Laravel, making it easy for people to buy parking tickets for specific streets. The app connects with government systems to keep things legal and parking hassle-free.

Law Enforcement App: Teamed up to create an app for police officers to issue fines and manage violations. I helped add features to make it work better and smarter.

ERP System: Took charge of an old ERP system, moving it to newer technology. I did everything from figuring out what was needed to making sure it works smoothly.

Facial Recognition Photo App: Worked on an app for photographers, letting event-goers upload and sort their photos with facial recognition. It made finding photos a breeze.

I'm always excited to learn and solve problems, especially in dynamic situations. I take on challenges and make them mine. Right now, I'm eager to find remote opportunities with global companies, where I can bring my skills to the table and learn even more.

Let's connect and explore new possibilities together!
Careers
Full Stack Developer
ETHOSX Consultoria e Soluções - TOTVS Partners
Full time contract
8/2021 - 5/2023
As a full-stack developer, I've had the opportunity to work on a variety of projects that have challenged me to develop and apply my skills in both front-end and back-end development. One project that stands out is my successful update of a legacy project from Angular to React and the mobile version from Ionic to React Native. This project required not only technical expertise but also the ability to collaborate with other teams and stakeholders to deliver a seamless user experience. The result was a 50% improvement in loading times and a significant boost in user engagement.
In addition to my work on legacy projects, I've also demonstrated my expertise in creating APIs. Through my work on the PDF API, SMS API, and Policies API, I've provided essential resources to web and mobile applications, serving over 10,000 users per month. The Policies API, in particular, required a deep understanding of each client's policies and needs, and I collaborated closely with stakeholders to ensure that each user's experience was tailored to their specific needs.
Throughout these projects, I've honed my problem-solving skills and learned to navigate complex technical and organizational challenges. I'm always eager to take on new projects that allow me to apply my skills and learn from others.
Full Stack Developer
SYSLAE SOLUTIONS
Full time contract
12/2019 - 7/2021
As a full-stack developer, I've had the opportunity to work on a variety of challenging projects, including applications for government clients. One notable example was my work on an application for street parking used by a city hall in a state of Piaui. This project required me to work closely with government stakeholders to ensure that the application met their requirements and complied with relevant regulations. Additionally, I utilized my expertise in PHP and Laravel to quickly and effectively build a robust system that met the needs of the client.
I've also worked on an application used by traffic agents to make fines committed by other people, which involved working with complex data structures and legacy systems. My experience in cross-platform development using React Native allowed me to create dynamic, responsive, and user-friendly applications that are compatible with both iOS and Android devices.
Throughout my experience as a full-stack developer, I've honed my problem-solving skills and learned to collaborate effectively with clients and stakeholders. I'm always eager to take on new challenges and work with diverse teams to deliver innovative solutions that meet the needs of clients and users alike.
Skills
React
React Native
Node
Web design
Software development
Experience
Senior-level
3-5 years
Welcome to Outdefine
A free tokenized community dedicated to connecting global tech talent with remote job opportunities. Our platform is designed to help you connect, learn, and earn in the tech industry while providing the chance to collect DEFN tokens. Join our vibrant community today and explore a world of possibilities for your tech career!
Join for free