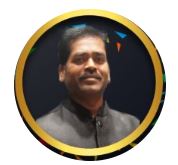 VENUGOPAL PITTALA
Data Architect
8+ years
Hyderabad, Telangana, India
About VENUGOPAL PITTALA
Data Architect
Skills
Python
Microsoft Azure
AWS Elastic Compute (EC2)
AWS Lambda
NoSQL, Hadoop
Github
DevOps
Spark
Azure
automated testing
Education
Dr.Babasaheeb Ambedhkar Marathwada University
Computer Science
Master's Degree
Class of 2002
Experience
Senior Software Engineer
Optum Global Solution Pvt.Ltd
full time contract
3/2007 - 6/2022
Understood requirements, designed dimension and fact tables for data modeling.
 Implemented PySpark data bricks notebooks to ingest and transform the data from
source(raw) to target(output) container by applying business logics.
 Created external Delta lake tables with partitions on target Parquet and Delta file format
folders.
 Implemented code reusability technique's by creating separate notebooks for variable
initialization and Pyspark function, calling them in each dimension and fact table notebooks
execution.
 Implemented logging mechanism in data bricks notebooks to log each performed activity
using try and except blocks while running the notebook.
 Supporting ad-hoc requests by analyzing data on multiple databases
 Developing PySpark jobs for the resource intensive DataBricks jobs.
Achievement
 Suggested and worked on the Value Creation ideas to optimize the customer tools resulted
more than $350K saving every year for the customer
 Received multiple appreciation from UHG customers for providing a health care claim
support in critical issues
 Received on spot award from Optum for extraordinary support to multiple customers across
locations in different time zone
Senior Data Design Engineer
DXC Technology
full time contract
7/2022 - 4/2023
 Taking care of all data engineering activities of the organization.
 Maintaining data warehousing , integration of various data sources .
 Extensively involved in Data Engineering and Exploring Data Analysis (EDA)
Involvements:-
 Analyzing solution requirements, performed source system analysis, High level design
& implementation.
 Engaged in sprint planning , stories estimation , retro and prepare scrum reports.
 Analyzing cost , usage , proposing design for optimization solutions.
 Synchronizing with Business & stakeholders, plan & manage deliverables.
 Data model , ETL pipeline for various data sources.
 Involved in hiring , onboarding and coaching.
 Leading team, refactoring, code deployments, code reviews & code complexity reduction
Achievements
 Avoided transaction failures during database backup process by automating database
transaction queueing mechanism
 Contributed reusable components to team & cost saving.
 POC & design for multiple Azure Cloud Solutions.
 Created a framework helps to follow best practices on coding and processes.