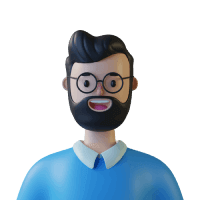 Usama Khalid
Fullstack Engineer
Islamabad, Pakistan
Hello, I am a dedicated and accomplished software engineer with a passion for innovation and problem-solving. Throughout my career, I have been fortunate to take on diverse and challenging projects that have allowed me to grow both professionally and personally.

I recently had the honor of being promoted to the position of Senior Software Engineer at TAMM Abu Dhabi, where I spearheaded the development of a cutting-edge document onboarding engine. This exciting endeavor involved seamless integration with various Abu Dhabi Government Entities, implementing pull and push flows to streamline the entire process.

One of my key contributions to the project was designing a highly efficient and scalable microservice using Node.js. In addition, I utilized React.js to create a sophisticated frontend document rendering module that ensures a user-friendly experience for our stakeholders. My expertise in crafting custom reusable React components played a significant role in achieving this goal.

Beyond my technical responsibilities, I was entrusted with the responsibility of leading a talented team of six developers. Guiding and mentoring them toward successful project completion was a truly rewarding experience, and it further strengthened my leadership skills.

I take immense pride in my role as a software engineer and continuously strive to deliver exceptional solutions that have a positive impact on people's lives. As I move forward in my career, I remain committed to staying at the forefront of technology and contributing to innovative projects that make a difference.

In summary, my journey as a software engineer has been marked by a series of exciting challenges, leading me to become an expert in developing complex systems, designing microservices, and leveraging frontend technologies like React.js. I am thrilled to continue pushing the boundaries of what's possible in the ever-evolving world of software engineering.
Skills
React
Node
Javascript
TypeScript
SQL
Database systems
MongoDB
Github
OOP
Web implementation
Experience
Senior-level
5-8 years
Welcome to Outdefine
A free tokenized community dedicated to connecting global tech talent with remote job opportunities. Our platform is designed to help you connect, learn, and earn in the tech industry while providing the chance to collect DEFN tokens. Join our vibrant community today and explore a world of possibilities for your tech career!
Join for free