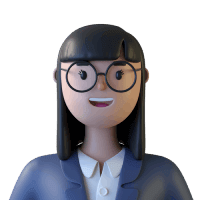 Tooba Shahid
Software engineer
Karachi, Pakistan
Analyst Software Engineer with 2 years of experience in software development and data analysis. Skilled in developing software using python. Experienced in deploying and managing large scale software solutions. Proven ability to analyze business requirements and
design efficient software architectures. Seeking a position to leverage expertise in Machine Learning to develop innovative solutions
Careers
Analyst software engineer
Ibex.
Designed the architecture and deployed a module for analyzing interactions between customer and agents.
• Onboarded and lead a team of annotators and supervised them across multiple projects.
• Trained domain-specific models to tailor them to client-specific use cases.
• Created end to end classification schemes for multiple industries.
• Designed and implemented the core architecture for an end to end NLP solution for assessing customer reviews.
• Researched about and deployed LLM based solutions for inference.
• Created a standalone deployment for serving analysis requests through LLMs.
• Deployed a solution for custom category configuration allowing a user to define their classification schemes on runtime.
• Created a CICD pipeline on GCP to ensure smooth integrations and deployments.
• Performed document search optimization based on quality keyword extraction and analysis.
• Deployed machine learning models on ONNX Runtime for lightning-fast inference.
Software Enginner
Ibex.
Full time
6/2023 - 10/2023
Contributed to the development of a conversational AI module designed to train bots with knowledge, enabling users to engage in
natural conversations and obtain answers to their queries.
• Proficient in prompt engineering techniques to optimize NLP and ML models for improved conversational AI and question-answering
systems.
• Currently gaining experience in Kubernetes for container orchestration, including deploying and managing containerized
applications.
Education
FAST NUCES karachi
Bachelors in Computer science
Bachelor's Degree
Class of 2021
Skills
Problem-solving
Teamwork
Time management
Machine learning
Python
Working with data
Welcome to Outdefine
A free tokenized community dedicated to connecting global tech talent with remote job opportunities. Our platform is designed to help you connect, learn, and earn in the tech industry while providing the chance to collect DEFN tokens. Join our vibrant community today and explore a world of possibilities for your tech career!
Join for free