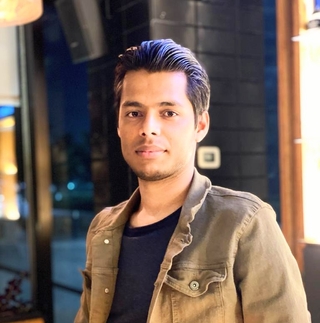 Careers
SRE
atos
Full time contract
9/2021 - 3/2023
Complete tasks tracked by JIRA.
Work as a Cloud Administrator on GCP, involved in configuring Kubernetes cluster, cloud armor, Artifact
registry, virtual machines, storage accounts, service accounts and resource groups.
Development and implementation of cloud workflow automation.
Works on moderate to complex installation and maintenance tasks with minimal guidance and direction from Lead administrator or management.
Worked on configuring Kubernetes cluster environment for deploying react and java based applications .
Automated CI/CD pipeline using github action, spinnaker, GCP.
Mange regular upgrades using continuous delivery methodology 

DevOps
Hexaware
Full time contract
1/2017 - 9/2021
Work as a Cloud Administrator on Microsoft Azure, involved in configuring virtual machines, storage
accounts, and resource groups.
▪ Deployment of Azure vm, storage accounts using terraform.
▪ Setting up Kubernetes environments from scratch.
▪ Automated CI/CD pipeline using Azure devops.
▪ Assists in all aspects of the cloud migration.
▪ Using PowerShell and other Scripting languages to complete day 
 to day tasks.
▪ Manage regular upgrades using continuous delivery methodology 
 (Azure devops).
▪ Moved all Kubernetes container logs, applications logs, event logs, 
 activity logs into Azure event hub.
▪ Daily monitoring productions servers using Grafana and 
 prometheus which is integrated with Kubernetes.
Education
Gandhi Institute of Technology's and Science
Information Technology
Bachelor's Degree
Class of 2017
Skills
Github
Python
Database systems
Azure
Google Cloud
Trouble shooting
SQL
Optimization
Knowledge HTML5
Experience
Senior-level
5-8 years
Welcome to Outdefine
A free tokenized community dedicated to connecting global tech talent with remote job opportunities. Our platform is designed to help you connect, learn, and earn in the tech industry while providing the chance to collect DEFN tokens. Join our vibrant community today and explore a world of possibilities for your tech career!
Join for free