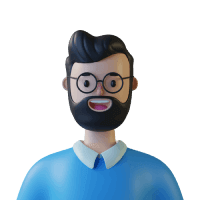 Tahmid Tamim
Backend Engineer
Toronto, ON, Canada
★ Experienced Professional Software Engineer.
★ Python/Typescript Developer.

 🔎 Currently seeking backend engineering roles.


Careers
Software Engineer
Bluescape
Full time contract
9/2022 - 2/2023
Backend Engineer on Identity, Security, Access Management team - rewrite of backend auth services to OAUTH 2.0. Upgrade graphql-gateway to patch security vulnerabilities. Migrate internal app permissions.
R&D Developer
eSentire Inc.
Full time contract
9/2016 - 12/2016
Developed test cases w/ Mocha and Chai. Enabled CI builds/testing with Jenkins. Resolved backend scalability issues, routing lags. Enabled new routes to React app to serve new microservices/RESTful APIs.
Developed a PoC with Amazon Kinesis Streams to ingest cyber threat intel from 30+ publishers. PoC rolls back dependency on DynamoDB, cuts middleman, ensures fault-tolerant data intake, & signicantly cut costs.
Associate Data Scientist
Northbridge Financial Corporation
Full time contract
9/2019 - 4/2022
Lead end-to-end deployment of data science models in subrogation claims and risk-underwriting into production. Projects delivered to claims adjusters and underwriters generating over $10m value annually.
Pricing Scientist
Scotiabank
Full time contract
9/2018 - 12/2018
Collating external data from Google, data mining to discover latest trends in Toronto neighborhoods.
R&D Developer
DST Systems
Full time contract
1/2018 - 4/2018
Deployed a convolutional neural network to select and crop out ROIs (Regions of Interest) from images.
Built an end-to-end in-house image annotation tool. Re-engineered web image annotation tool with Flask to safely prepare training/validation datasets for deep learning models. Built secure Flask backend to serve censored images to frontend, enabled real-time image annotating, saved to on-prem MySQL database.
Developed a 2D animated sprite game with AngularJS, Canvas, CreateJS libraries for a charity event. Game raised over $8000 for Make-A-Wish Foundation, funds donated to children suering from critical illness.
Education
University of Waterloo
Computer Engineering
Bachelor's Degree
Class of 2019
Skills
Python
TypeScript
Linux
React.js
Docker
Git
Node+npm
Computer Vision
RESTful API
SQL
Experience
Mid-level
3-5 years
Welcome to Outdefine
A free tokenized community dedicated to connecting global tech talent with remote job opportunities. Our platform is designed to help you connect, learn, and earn in the tech industry while providing the chance to collect DEFN tokens. Join our vibrant community today and explore a world of possibilities for your tech career!
Join for free