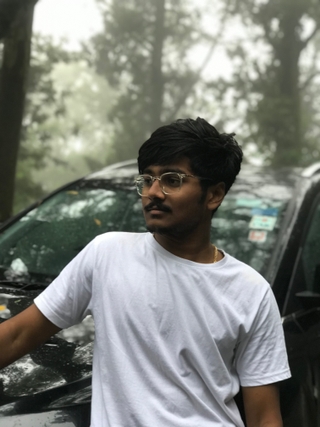 Sushmanth Reddy
AI/ML Engineer
Chennai, Tamil Nadu, India
"Hello, I'm Sushmanth Reddy S. I am a Student at Panimalar Institute Of Technology pursuing my B-tech in Artificial Intelligence and Data Science . I am dedicated to developing a strong foundation in engineering principles and applying them to real-world challenges. I am passionate about technology and innovation. I have always been fascinated by the rapid advancements in the tech industry and the transformative impact it has on businesses and society. From emerging technologies like artificial intelligence and data science to the ever-evolving world of software development, I find joy in staying at the forefront of these advancements .I enjoy diving deep into problems, analyzing data, and collaborating with diverse teams to devise effective strategies. The feeling of overcoming obstacles and achieving tangible results is incredibly rewarding to me. I am driven by the desire to make a positive impact and drive meaningful change

I am passionate about connecting with fellow engineering students, professionals, and industry experts to exchange ideas and explore potential collaborations. Feel free to reach out to me here on LinkedIn or via [7338463084]. Let's connect and embark on an exciting engineering journey together!"
Careers
intern
NIT TRICHY
Full time contract
5/2023 - 6/2023
ANNOTATING THE DISEASE IN LIVING ORGANISMS
HELPED IN THE RESEARCH OF BETTERMENT OF NEWLY ARRIVING LIVES IN FUTURE
Education
SDM pu college
Science
High School / GED
Class of 2020
Skills
Python
Web implementation
Open source projects
Android ecosystem
Problem solver
Welcome to Outdefine
A free tokenized community dedicated to connecting global tech talent with remote job opportunities. Our platform is designed to help you connect, learn, and earn in the tech industry while providing the chance to collect DEFN tokens. Join our vibrant community today and explore a world of possibilities for your tech career!
Join for free