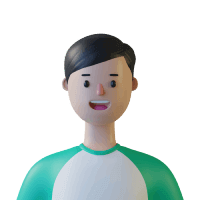 Suleman Ismaila
Blockchain Engineer
About Suleman Ismaila
Blockchain Engineer
Skills
Github
Python
Solidity
JavaScript
Open source projects
Problem-solving
Blockchain
Javascript
Amazon Web Services
Problem solving
Education
UDACITY
Cloud/DevOps Engineering
High School / GED
Class of 2021
NATIONAL OPEN UNIVERSITY OF NIGERIA, Lagos State
Computer Science
Bachelor's Degree
Class of 2023
Experience
Smart Contract Engineer (Intern)
AYAGIGS
Developed and deployed a blockchain Learning management system using hardhat.
wrote tests using javascript to test all functions in the smart contract .
Integrated smart contract with backend using ether.js and web3.js.
integrated smart contract with Frontend React using web3.js
Utilize (SBT) Soulbound token technology to issue certification for registered graduating participants
Deployed and verified contract on Goerli scan and polygon Mumbai.
Used delegate calls and delegate proxy call for optimization of large size smart contracts.
Smart Contract Engineer (Intern)
Polygon Africa
Developed a digital real estate blockchain platform for management of luxury home, apartment, investment property, property rentals and sales.
Utilize Digital token technology to manage the distribution of real estate smart contracts.
Deployed and verified contract on polygons Mumbai etherscan.
Utiliz Web3 Development Platform (Infura) for reporting, recieving alerts, analytics, and application monitoring.
Utilize computer algorithms, blockchain, location data, predictive analytics to help investors locate and sell properties, find renters and minimize their real estate investment.
Junior DevOps Engineer
ClouterTech Inc.
full time contract
1/2021 - 10/2022
Configured CI/CD on TravisCI for developers' application release and deployments.
Wrote automation scripts in python to automate manual tasks like AWS RDS backups and snapshot cleaning.
Wrote IaC code using Cloudformation and Terraform.
Configured EC2 instances using Ansible.
Help in the migration of application from Elastic Beanstalk to Elastic Container Service (ECS)
Helped developers in writing basic helm templates to deploy applications.
Performed scheduled maintenance with supervision from Senior Engineers
Cloud Engineer(intern)
African App Launchpad Internship
Deployed a static website for content delivery using AWS CloudFront and S3 buckets.
Carried out tasks involving the proficient use of AWS cloud resources.
Deployed Full Stack Apps on AWS · Built and deployed a full stack application (image filtering micro-service) in the Cloud.
Refactored a monolithic application into microservices in the Cloud
Built and deployed a Full Stack Serverless application.