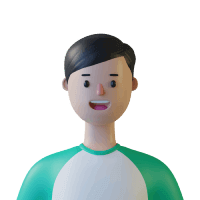 Soundararajan P
Blockchain Engineer
Kanchipuram, Tamil Nadu, India
I'm Soundar, and I work as a blockchain developer at Securekloud Technologies. I have 2 years of experience in blockchain development and Java development. I have worked in a product-based company where I had the opportunity to contribute to my team's work on a project called 'Blockchain as a Service'. Throughout my career, I have acquired knowledge in Java, Node.js, Ethereum, Solidity, and Docker. Additionally, my colleagues and I have worked on a client project called 'Medicine Tracking Data' using Hyperledger Fabric.
Careers
blockchain developer
securekloud technologies
Full time contract
12/2020 - 6/2023
Collaborated with a team to lead the development and integration of PoA and POW consensus.
I also worked on a project involving QR code integration, where I helped develop a system that
automatically stores scanned data on the blockchain
Education
jeppiaar maamallan engineering college
computer science and engineering
Bachelor's Degree
Class of 2021
Skills
Ethereum
Solidity
Docker
Kubernetes
Web3
Spring Boot
Java
Node
Javascript
Experience
Mid-level
1-3 years
Welcome to Outdefine
A free tokenized community dedicated to connecting global tech talent with remote job opportunities. Our platform is designed to help you connect, learn, and earn in the tech industry while providing the chance to collect DEFN tokens. Join our vibrant community today and explore a world of possibilities for your tech career!
Join for free