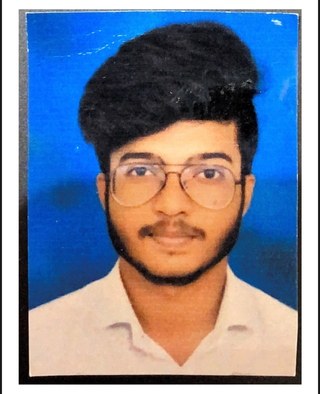 Shravan Kumar
Product Designer
Bangalore, Karnataka, India
I am a highly skilled and talented professional with a background in mechanical engineering and project management. I hold a Bachelor's degree in Mechanical Engineering from Bangalore Institute of Technology (VTU) with an impressive CGPA of 7.23. With my passion for engineering research and development, I have gained valuable experience as a Design Engineer at Tata Technologies.

In my role, I specialize in the design and development of die faces for various four-wheelers. My expertise extends to utilizing software such as Ansys, Simulation, Vr27, and Creo for formability analysis and simulation reporting. With my keen eye for detail and innovative mindset, I consistently deliver high-quality solutions in my field.

Not only do I excel in my technical skills, but I also possess exceptional project management abilities. I have successfully tracked and monitored release processes, coordinated with stakeholders, and provided insightful reports on project statuses. As a release coordinator for the Exterior domain in the Vinfast project for the UK PMO team, my project management acumen, risk management skills, and effective communication have been instrumental to project success.

With a diverse set of technical skills, including proficiency in Microsoft Excel, Teamcenter 13, GEAR Software (Tata Motors), CATIA V5, CATIA VR27, Solid Edge, and CAMD, I bring a comprehensive skill set to the table. My dedication, meticulous approach, and ability to thrive in challenging situations make me an asset to any project or team.

Overall, my strong academic background, professional experience, and technical expertise position me as a valuable professional in the field of mechanical engineering and project management. My commitment to excellence and passion for innovation make me a reliable and dynamic individual ready to tackle new challenges and contribute to the success of any project.
Skills
quality assurance
Project management
Microsoft Excel
Coordination
Visualizing data
Problem-solving
Research quality
Research
Experience
Mid-level
1-3 years
Welcome to Outdefine
A free tokenized community dedicated to connecting global tech talent with remote job opportunities. Our platform is designed to help you connect, learn, and earn in the tech industry while providing the chance to collect DEFN tokens. Join our vibrant community today and explore a world of possibilities for your tech career!
Join for free