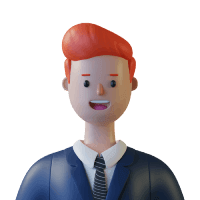 Shivam Garg
Community Manager
Agra, Uttar Pradesh, India
Hello , pleased to meet you Stranger !
I'm Shivam Garg🤞, a versatile individual with a knack for development and community management. I believe in the power of technology to spark innovation and solve those tricky problems we encounter.

Let's dive into my journey, from being an intern to rocking the MVP title! 🏆 Over the past 2+ years, I've explored various domains like EdTech, SaaS, Web3, and Open Source as a DevRel and Community Manager. During my internships, I've sharpened my skills in nurturing developer communities, contributing to the growth and success of early and mid-stage startups, and even big-shot MNCs. Oh, did I mention? I've got 4+ Microsoft certifications in Azure Services and Scrum/Agile methodology, showcasing my expertise in those areas!

But hey, it's not all work and no play! I love connecting with like-minded folks and expanding our networks together. As a community region lead and facilitator for tech giants like Microsoft Azure Developer, Google Communities, and AWS Community Builder, I've had the privilege of making those meaningful connections and helping others level up their skills. It's a win-win situation!

Now, let's talk about leading the charge in the tech community! 🚀 I've taken on various roles, from being a mentor to a project administrator. I've had the absolute joy of guiding and supporting aspiring developers through programs like GSSoC, GWOC, Hacktoberfest, JWOC, and SWOC. It's all about empowering others and spreading the love for open-source software!

.
.
Exciting, right?

Now, let's make some magic happen, shall we? 🧙 
If you're in need of a DevRel or community manager, your search ends here! 
Skills
Community management
Community Engagement
Social Media Marketing
Communication
Digital engagement
Statistical Analysis
Problem-solving
Growth hacking
Web3
Project management
Experience
Mid-level
1-3 years
Welcome to Outdefine
A free tokenized community dedicated to connecting global tech talent with remote job opportunities. Our platform is designed to help you connect, learn, and earn in the tech industry while providing the chance to collect DEFN tokens. Join our vibrant community today and explore a world of possibilities for your tech career!
Join for free