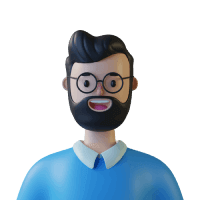 Shibam Dhar
Developer Relations
Delhi, India
 I'm Shibam Dhar, a Developer Evangelist with a strong background in Computer Science and Engineering. I recently completed my B.Tech degree and have since been on an exciting journey, exploring various technology stacks for frontend development and both SQL and NoSQL databases.

As a hard worker, my goal is to deliver the best possible output in every project I undertake. I am passionate about leveraging technology to create innovative solutions that positively impact businesses and users alike.

One of my favorite aspects of my role is public speaking. I thoroughly enjoy sharing my knowledge and experiences through webinars and seminars. It's a pleasure to engage with audiences, and I always aim to deliver informative and inspiring talks.

If you share an interest in technology, development, or public speaking, I'd love to connect! Let's expand our networks and explore potential collaboration opportunities.
Skills
Github
SQL
NoSQL
Javascript
SEO optimization
Documentation preparation
Public speaking
Communication skills
Community Engagement
Community support
Experience
Mid-level
1-3 years
Boards
I'm excited to be part of this vibrant community and eager to connect with each one of you. As a Developer Relations expert, I'm here to support and advocate for all developers, providing valuable resources and fostering a collaborative environment.

Let's work together to explore the latest trends, share insights, and build meaningful relationships within the community. Feel free to reach out to me for opportunities or just a casual chat about technology and innovation.

Looking forward to an inspiring journey with all of you!

#CommunityManager
#DeveloperAdvocate
#TechEnthusiasts
#DevRelCommunity
Welcome to Outdefine
A free tokenized community dedicated to connecting global tech talent with remote job opportunities. Our platform is designed to help you connect, learn, and earn in the tech industry while providing the chance to collect DEFN tokens. Join our vibrant community today and explore a world of possibilities for your tech career!
Join for free