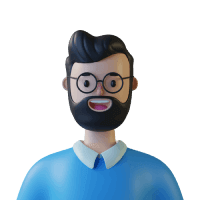 Saurav Singh
Marketing manager
Gurugram
A Result-driven Growth Marketer and Lead Generation Expert.

Leading Search Engine Optimization Projects and developing Strategies for Organic Traffic Generation in highly competitive markets. 

Proven leadership and ability to develop highly effective and measurable strategies to drive organic traffic acquisition, revenue growth, expand brand awareness and have a 100% record of on-time delivery. Specialized in SEO of various industries such as E-commerce, Healthcare, Real Estate and Education portals.

Expertise:-
Market Research
Google Analytics
Google Tag Manager 
Technical SEO Site Audit
Search Engine Optimization (SEO)
M-web Optimization
App Store Optimization
Web Analytics and Reporting
Content Marketing and Strategy
Lead Generation
SEO Project Management
Google Ads Campaign Setup and Management
Facebook Ads Campaign Management
Careers
SEO Executive
Designdot Technologies
Full time contract
8/2020 - 7/2021
Education
Lucknow Public College of Professional Studies
BCA
High School / GED
Class of 2020
Skills
SEO optimization
Social Media Skills
Social Media Marketing
LinkedIn Ads
Digital engagement
Email Proficiency
Microsoft Excel
Community support
Community Management
Experience
Mid-level
3-5 years
Boards
Hey there, fellow tech enthusiasts! 👋

I wanted to share an amazing opportunity within our vibrant Outdefine community. Have you come across a conversation that piqued your interest, provided a fresh perspective, or made you go, "Wow, that's valuable!"? Well, guess what? You can now **pin** these insightful discussions for later reference and earn **50 DEFN tokens** for lending a helping hand to your fellow community members.

Here's how it works:

1. 📌 **Pin It for Later:** If you stumble upon a conversation that you find intriguing or that you believe holds valuable insights, go ahead and click on that "Pin" button. This way, you're creating a personal collection of knowledge nuggets that you can revisit whenever you want!

2. 💬 **Share Your Expertise:** Are you the go-to person for blockchain intricacies? A wizard at decoding complex algorithms? Whenever you assist someone by answering their questions or offering guidance, you're not only spreading the wisdom but also earning those coveted DEFN tokens.

3. 💡 **Claim Your Reward:** Once you've provided help or pinned a conversation, our community moderators will make sure to acknowledge your contribution. You'll see those 50 DEFN tokens make their way to your account as a big "Thank You" for being an active and valuable member of our tech-driven family.

Remember, Outdefine Community is all about collaboration, growth, and making the most of our shared expertise. So, let's keep the conversations buzzing, the knowledge flowing, and those DEFN tokens stacking up!

Together, we're not just shaping the future of tech; we're also building a powerhouse of insights and connections that will drive our success in this ever-evolving landscape. See you in the threads! 
Welcome to Outdefine
A free tokenized community dedicated to connecting global tech talent with remote job opportunities. Our platform is designed to help you connect, learn, and earn in the tech industry while providing the chance to collect DEFN tokens. Join our vibrant community today and explore a world of possibilities for your tech career!
Join for free