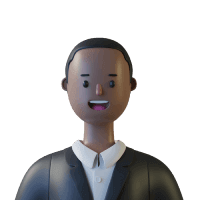 Saunik Singh
Android Engineer
Greater Noida, Uttar Pradesh, India
 I have 13 years of expertise in core development. 
I began my career using Java and J2EE before switching to AS3 to meet corporate requirements before moving on to Blackberry and Android. 
I have around 11 years of expertise with android.
I've had around four years of experience with Kotlin.
 I created a lot of apps from scratch for my job.
In terms of the areas I've worked in over my career, I've worked on applications for financial, retail, chat, social media, and businesses also worked on smart self heal system for android application.
Currently I'm started learning in react with node & AWS lambda.
Careers
Senior Android Engineer
Presto
Full time
11/2021 - 11/2023
Presto Touch: it takes order from customer here customer can make payment using VISA master or Amex Card by touch, swipe or insert.
DHC: it monitor the health of device like available memory, CPU running Status, Device temp, WIFI, and also provide the feature like factory reset, clear cache.
Pulse: It's kind of launcher app which handle packages management like install/uninstall & resource downloading Covered along with 80% of Unit test cases.
Payment Service: the service was created using merchant link any other third party payment vendor which involve to make payment from presto touch.
Team Lead - Mobile
Hapramp Studio
Full time
8/2020 - 12/2021
Go Social - https://play.google.com/store/apps/details?id=com.go.social.prod
It's the best app for creators(photographers, artist, writer) to participate in fun challenges created by experts & practise their craft by creating daily. The app's whole architecture is written in MVP. We tried to convert to MVVM. The 95 % code was written in Kotlin language.
Team Lead Android
Bada Business
BAda Buisness - https://play.google.com/store/apps/details?id=com.drbindra.badabusiness
It is an initiative of Dr. Vivek Bindra, Who is motivational speaker & renowned business coach. It provided extensive knowledge of the different business strategies & frameworks which will help to SME's to do big business or become bada business. I allows the user to learn Everything about entrepreneurship which is most affordable entrepreneurship program. The most challenging thing we are doing in this app is live conversation with speakers through bright cove media players.
Team Lead
Cars24
INspection App : Inspection application helps the evaluators to inspect the car condition & submit over the mongo database. T: - https://play.google.com/store/apps/details?id=com.cars24.dealerappThis application helps the dealers to search the car & perform live auctions/purchasing, The most challenging feature is Real Time timer handling as well as realtime firebase DB.
Smart Seller Dashboard- (For Stores): SSD helps customers understand the sales process of a car from Inspection to Deal confirmation. The most challenging feature is OBB creation & upload files on playstorehe most challenging feature is dynamic UI & offline data handling
Business App- (Registered Dealers)
Education
Bundelkhand Institute of Engineering & Technology
Computer Science & engineering
Bachelor's Degree
Class of 2009
Skills
Android UI
Android Developer
React
Kotlin
Java
Spring Boot
AWS Lambda
Welcome to Outdefine
A free tokenized community dedicated to connecting global tech talent with remote job opportunities. Our platform is designed to help you connect, learn, and earn in the tech industry while providing the chance to collect DEFN tokens. Join our vibrant community today and explore a world of possibilities for your tech career!
Join for free