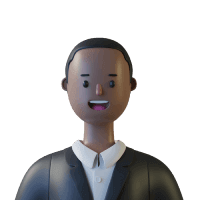 Sasi Kumar Manickam
Fullstack Engineer
Chennai, Tamil Nadu, India
Self organized and self motivated | Always keeps quality aspect in mind | Shares knowledge and loves growing together | I appreciate and provide feedback
Careers
Development Lead Engineer
Coder Brain Technology Ltd
- Lead Developer Responsible for Developing features on Modern Full Stack Technologies React, Angular, NodeJs, Java, Spring Boot - Responsible for Leading the Development Team of 7 members adhering to the agile principles
Senior Software Engineer
Advisory Board Company
As a Senior Developer Responsible for gathering requirements, analyzing the feasibility, and being involved in data manipulation for developing representational features in health care products.
Senior Systems Engineer
Infosys Technologies
Software developer for developing a finance management application, involved in designing the application architecture, analyzing the feasibility of the solution proposed with various POCs, and real-time implementations. Software developer for various internal applications for Infosys Learning and Development centre supporting the Education and Research Department
Education
Birla Institute of Technology
Software Systems
Master's Degree
Class of 2015
Sona College Of Technology
Electronics Engineering
Bachelor's Degree
Class of 2011
Projects
Procedure Cost Manager, a surgeon performance management product to manage and reduce the cost of procedures handled by surgeons
A web application providing insight into blocking and utilization of Operating Rooms (usage of ORs by surgeons in operating the patients) at scheduled times
Custom Configurable File Translation Utility
Custom Configurable File Translation Utility (CCFU), a J2EE web-based custom configurable file translation product to handle transaction files between customers and banking clients.
Invoice2go is your go-to tool that helps you send invoices and get paid quickly. Optimize your cashflow with easy invoicing, multiple payment options, expense management, and much more.
Skills
Angular
React
Javascript
Java
Github
Experience
Senior-level
8+ years
Welcome to Outdefine
A free tokenized community dedicated to connecting global tech talent with remote job opportunities. Our platform is designed to help you connect, learn, and earn in the tech industry while providing the chance to collect DEFN tokens. Join our vibrant community today and explore a world of possibilities for your tech career!
Join for free