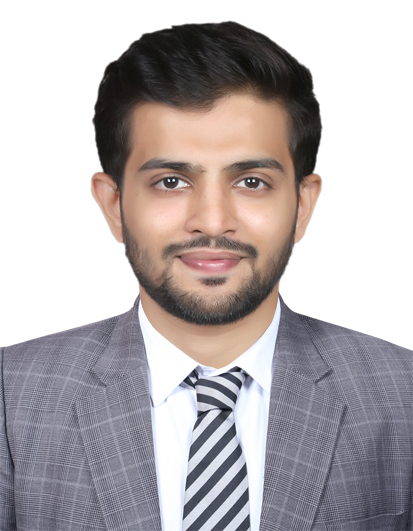 Sandip Patel
Blockchain Engineer
8+ years
Mumbai, Maharashtra, India
About Sandip Patel
Blockchain Engineer
Skills
Blockchain
Ethereum
Architectures, Data lakes,Hadoop
Artificial Intelligence
Software design
Feature implementation
Solidity
Blockchain ecosystem
Amazon Web Services
Education
Dwarkadas J Sanghvi College of Engineering
B.Tech/B.E.
Bachelor's Degree
Class of 2015
Experience
Blockchain Architect
NetXD
full time contract
12/2022 - 4/2023
• Trained Stable diffusion models using DreamBooth and
Textual Inversion to generate text-to-image models, and
LLM models to generate desired inputs for different use
cases.
• Designed and implemented a token factory and wallet
ecosystem application to tokenize and store various type of
assets on the Stellar blockchain, with integration to Layer2
substrate blockchain solutions for high throughput
transactions.
• Designed workflows for securitization of different assets
and integrated them with the token factory.
• Created NFTs as proof of source for carbon VCU issuance,
with options for transfer and retirement of carbon offsets
through the platform
Specialist - Blockchain Consultant
Larsen & Toubro Infotech
full time contract
11/2021 - 11/2022
Successfully delivered one of the largest private banking
blockchain project involving tokenization of bonds and
secondary trading platform, which processed transactions
worth 250 million USD per week.
• Led 16-member team in developing a DAPP for securities
market using Hyperledger Fabric & Ethereum in a global
bank.
• Provided comprehensive guidance to the bank on GDPR
guidelines for functional process implementation and led
the architecture and solution design for the technical
implementation. Led the implementation of Microservice
architecture and containerization of applications.
• Successfully designed, developed, and delivered a supply
chain finance project using Hyperledger Fabric for a
conglomerate.
full time contract
1/2021 - 11/2021
Created smart contracts using solidity to create NFTs on
OpenSea using the ERC721 and ERC1155 token formats.
• Conducted several proof-of-concept projects on various
decentralized finance topics, including ICO, IDO, IEO,
liquidity mining, and yield farming.
• Created and implemented business process flows and
products for multiple industries, including trade finance,
capital markets, and digital banking, utilizing the IBM BPM
solution.
• Contributed functional and technical architecture designs
for digital business automation solutions for banking
clients, resulting in a 40% increase in process efficiency
and reduced operational risk.
full time contract
12/2020 - 7/2017
• Developed smart contracts using Solidity for a real estate
use case to create a cryptocurrency on the Ethereum
blockchain utilizing the ERC20 token format.
• Offered a hedging solution to the clients in the commodity
business, specifically iron ore, copper, and aluminium to
mitigate risk.
• Provided wealth management research services to HNIs
and corporate clients.
• Designed and implemented banking solutions for global
trade in the Middle East, following ICC and AML
guidelines. The solutions included wealth management
tools, core banking software, Omnichannel capabilities,
and CRM systems, enabling more efficient and effective
banking operations.
Software Developer
Jardine Llyod Thompson (Marsh & Mclennan)
full time contract
7/2015 - 6/2017
• As a developer, I played a key role in implementing live
reinsurance projects for the Rio Olympic event. My
responsibilities included gathering and documenting
business requirements, developing the project, and
providing post-go-live support.
• Through my work, I successfully delivered several critical
projects, ensuring adherence to the RTM matrix, which
involved designing, developing, supporting and delivering
projects on time.
• Implemented multiple automation projects using Excel
Macros and UiPath to reduce business operation costs.
Collaborated with other teams to gain a basic
understanding of CRM tools like Salesforce, expanding my
technical skills and knowledge