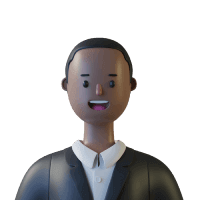 Careers
Faculty (Dept. Of IT)
R.K. Degree College
As a Faculty of IT, my major responsibility was to teach and guide BCA (Bachelor of Computer Application) and MCA (Master of Computer Application) students. Apart from teaching, I have conducted seminars and responsibly handled students' final semester projects. Also, I took active participation in creating curriculum module and acted as invigilator during examinations as well.
Senior Software Engineer
RithmXO Software
Responsible for writing clean and stable code for the product, following the discipline of agile environment. Also, writing unit tests for each of the features and big fixes. Participating with cross functional teams across different geographical locations to collaborate on building product features. Designing and building applications for clients, to be used for their internal operation. Participate in client discussion for requirement gathering and feedback.
Technical Lead
Microcom Solutions Pvt. Ltd.
Full time
10/2017 - 1/2021
I was responsible for designing, developing, and validating applications for various clients. The projects that I work on are related to CRM and Health care sector. In couple of occasions, I collaborated with the in-house development team from client-side (remote) and delivered the features/change requests/bug fixes on time. Apart from this, I worked with our company's Utah team (remotely) for achieving our development goals and accomplish the required module/project. In order to move things smoothly and with full transparency, we use Jira to track and maintain the work logs.
Senior Full-Stack Engineer
Innosolv Consultancy Services Pvt. Ltd.
Upon joining here, I was handed over a legacy project to maintain and implement new features. Over the period of time, I was leading a team of 2 and did handed over the responsibility to them but guiding them throughout the course of my tenure. Also, I got the opportunity to design and build new modules for the company's product. Also, I did work on some projects for specific clients where I was responsible for client interaction. During this time, I was leading a team of 5 members and then went ahead to take additional responsibilities given to me for handling other projects/tools in parallel to the existing ones. The projects that I have worked on were related to ERP, Statistics and POS.
Web Developer
Aleoy Software Pvt. Ltd.
Received training for MVC Frameworks and Testing(unit/functional) using Selenium and WebDriver. The knowledge that I got from this training was applied for building the web application for real-estate domain. I was responsible to implement the functionalities using MVC pattern and then write test scripts (unit/functional) for the new features. Once the whole feature is implemented, I used to verify the requirements and code changes and then release them to UAT server.
Education
Assam University, Silchar
Computer Science
Master's Degree
Class of 2011
Assam University, Silchar
Computer Science
Bachelor's Degree
Class of 2009
Skills
Python
Javascript
Node
AWS
C#
PHP
React.js
Vue.js
Experience
Senior-level
8+ years
Welcome to Outdefine
A free tokenized community dedicated to connecting global tech talent with remote job opportunities. Our platform is designed to help you connect, learn, and earn in the tech industry while providing the chance to collect DEFN tokens. Join our vibrant community today and explore a world of possibilities for your tech career!
Join for free