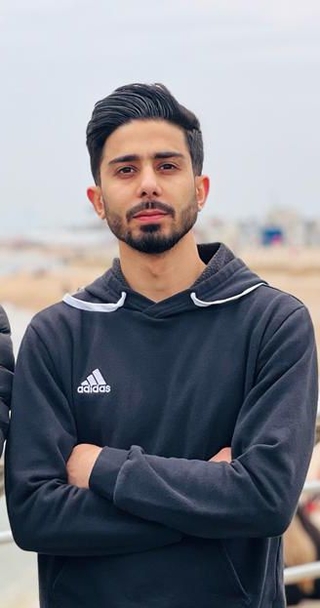 Salman Khan
Front end developer
Faisalabad, Pakistan
I'm a dedicated Frontend Web Developer currently at Fast Services Pvt. Ltd in Pakistan, focusing on E-commerce maintenance and project coordination. With prior experience as a Frontend Web Developer and Tech Lead at Vertu Motors PLC in the UK, I've excelled in stakeholder collaboration, web development (HTML, CSS, React.js, Angular), and project success.
My skills include JavaScript, React.js, Angular, Vue.js, and more. I'm passionate about optimizing user-focused websites for competitive advantage and growth. Let's connect to discuss how I can contribute to your next project.
Careers
Front End Developer
Vertu motors PLC
In my professional role as a Frontend Web Developer at Vertu Motors PLC in the UK from February 2022 to August 2023, I collaborated closely with stakeholders, coded for both mobile and desktop platforms using HTML, CSS, Angular, and JavaScript, and had the privilege of leading a team that successfully completed two significant projects.
Front End Developer
Fast services
Full time
8/2023 - 11/2023
As a Frontend Web Developer at Fast Services Pvt. Ltd, I am responsible for overseeing E-commerce website maintenance to ensure optimal performance and an exceptional user experience. My role involves executing various small projects with effective project coordination, contributing to the continuous improvement of the company's online presence. Additionally, I play a crucial part in maintaining the in-house payroll application, ensuring efficient payroll processing. My dedication to enhancing website functionality and user experience aligns with the company's commitment to delivering top-quality services to its customers.
Education
Manchester metropolitan university
Software Engineering
Bachelor's Degree
Class of 2021
Amazon web services
Cloud technical essentials
Skills
React.js
Angular
REST APIs
Javascript
Vue.js
Github
TypeScript
HTML
Figma
Redux
Experience
Mid-level
1-3 years
Welcome to Outdefine
A free tokenized community dedicated to connecting global tech talent with remote job opportunities. Our platform is designed to help you connect, learn, and earn in the tech industry while providing the chance to collect DEFN tokens. Join our vibrant community today and explore a world of possibilities for your tech career!
Join for free