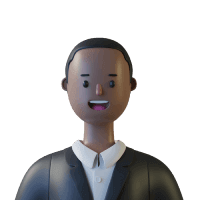 Riza Awwalul Baqy
QA Engineer
Mlati, Sleman Regency, Special Region of Yogyakarta, Indonesia
I'm looking for SDET or Software Engineer roles.
Careers
Software Development Engineer In Test
AccelByte
Full time
2/2021 - 11/2021
- Analyze, debug, and adjust daily automation test then escalate it through bug triaging - Develop and improve backend automation test using Gatling (Scala) and k6 with SDET Team - Work closely with Cloud Team to integrate, debug and adjust automation test into client's environment - Improve SDET internal tools - Develop frontend sanity automation test using Cypress with Manual QA Team - Develop SDK Harness test using Lua with SDK Team
Software Engineer - Engineering Productivity
Tokopedia
Full time
11/2021 - 11/2022
- Contribute in developing JSON-based Tokopedia's Integration Test framework (T-Rex) with EP Core team, using Java - Maintain backend automation test and frontend automation test using T-Rex and Katalon Studio - Improve backend and frontend test coverage in Digital Integration team and Digital Fulfillment team - Perform Chaos testing and Load testing across multiple teams using Tokopedia's internal tools - Lead and Build Jira/XRAY-integrated internal reporting system of BE/FE/Manual testing using Golang with SEEP team - Experienced in leading multiple Digital projects with QA team
Education
Politeknik Negeri Malang
Information Technology
Bachelor's Degree
Class of 2020
Skills
Java
automated testing
API testing
JavaScript
Project management
Experience
Mid-level
1-3 years
Welcome to Outdefine
A free tokenized community dedicated to connecting global tech talent with remote job opportunities. Our platform is designed to help you connect, learn, and earn in the tech industry while providing the chance to collect DEFN tokens. Join our vibrant community today and explore a world of possibilities for your tech career!
Join for free