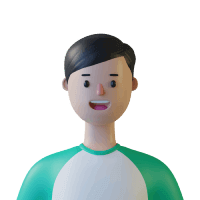 Raajeshkumar S U
Product Manager
Coimbatore, Tamil Nadu, India
Hey There,
This is Raajeshkumar, passionate product management professional with proven track record of converting innovative ideas into successful product and services. With 16 years of experience have gone thorough complete product development life cycles starting from Ideation to Industrialization.

Engineering professional with a Master of Business Administration, this unique flavor helped a lot to understand and emphasize the importance of each and every engineering process and its valuable outcomes. Experienced in working with multicultural teams & international environment. Overseas work & business exposure in United States of America, China, Brazil & Germany

Domain/Industry: Automotive & Consumer Electronics
Products: Vehicle Computers, Infotainment ECUs & Instrumentation Cluster ECUs.
Careers
System Architect
Bosch
Full time contract
9/2019 - 5/2022
• System Architect for vehicle domain
• Responsible for system functions like vehicle state management, start-up/shutdown, power & thermalmanagement, persistence, variant
handling, diagnostics and flashing
• Consultant for two-wheeler cluster applications, AUTOSAR communication & memory verticals
• Proposal preparation for new RFQs
Product Owner
Bosch
Full time contract
6/2022 - 5/2023
Product Owner - Software Update, Vehicle Infotainment Computer
Developed and maintained software update product backlog for Central In-Vehicle InfotainmentComputer
• Supported multiple modes of software updates like Wired, Over The Air & Production
• Transformed stakeholder priorities into program and sprint goals by conducting workshops andfacilitating release planning
• Established ranked dashboards to focus on high value stories addressing most important functions tocustomer
• Prioritized defect dashboards to enable systematic reduction of defects and minimum turn-around time
• Improved visibility of team's work through demos, presentation & KPIs metrics
• Supported product management team in acquisition, proposal preparation, make in-house or buydecisions, business cases and cost estimations
• Managed multiple vendors and their contracts, in order to ensure a successful delivery on-time andwithin allotted budget
• Worked closely with production teams and ensured production line are always green
Skills
Project management
Product development lifecycle
Systems
Technical feasibility
Agile methodologies
Product Knowledge
Feature implementation
Software development
Unified modeling language
Problem-solving skills
Experience
Senior-level
8+ years
Welcome to Outdefine
A free tokenized community dedicated to connecting global tech talent with remote job opportunities. Our platform is designed to help you connect, learn, and earn in the tech industry while providing the chance to collect DEFN tokens. Join our vibrant community today and explore a world of possibilities for your tech career!
Join for free