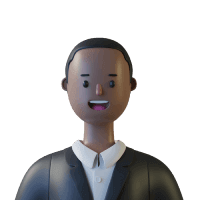 Pranay Sawant
Technical Project Manager
Mumbai, Maharashtra, India
IT professional with a successful track record spanning over a decade, currently serving as an Senior manager at Jio Platforms Limited. Proven expertise in managing IT operations, incident resolution, and daily business support. Adept at coordinating IT activities, improving processes for efficiency, and enhancing customer satisfaction. Skilled in team leadership, staff management, and driving performance reviews. Previous roles include Tech Lead at Acute Informatics Pvt Ltd and Customer Support Executive at CMT Limited, showcasing proficiency in problem resolution, vendor collaboration, and user support. Consistently demonstrated the ability to analyze and troubleshoot technical issues, ensuring optimal network and system performance
Careers
Technical Support Engineer
SS-Pos Electronics Limited
Analyzed issues to identify troubleshooting methods needed for quick remediation.
• Served as primary point of contact for support relating to owned solutions and products.
• Performed root cause analysis of reported issues to enact corrections
Customer Support Executive
CMT Limited
Responded to user operational issues with desktop computers, laptops and obilelectronic devices to enable problem resolution.
• Engaged in user support interactions via telephone, chat and email platforms.
• Addressed user customer service concerns and decided when to escalate problems to specialist team members.
• Rolled out software updates and applied server patches to thwart threats from penetrating networks.
Tech Lead
Acute Informatics Pvt Ltd
Full time
11/2015 - 3/2017
Tech lead on ACG Worldwide Project handled 24 engineers of team.
• Operational Issues, technical issues, Site specific issues, Spares related issues, taining, late reporting, leave request, roaster, etc.
• Handled first level escalation & taking feedback from End user for effective service & quality
improvement.
• Resolved escalated issues by serving as subject matter expert on wide-ranging issues.
• Collaborated with vendors to locate replacement components and resolve advanced problems
Senior Manager IT Operations
Jio Platforms Limited
Full time
3/2017 - 10/2023
Managing IT operation support delivery for all businesses and functions.
• Managing escalations, review & actively drive all incidents towards closure.
• Coordinating IT operations activities to deliver smooth flow of daily business needs.
• Partnering with project team members to identify and quickly address problems.
• Managing tickets audit compliance by educating and setting process .
• Interviewing, hiring and training staff, leading performance reviews and offering constructive feedback.
• Engaging with users on escalated support issues or critical situation and send issues to proper level or get-well team engaged.
• Identify room of improvements of processes in order to be more efficient.
• Have proven experience on improving CSAT, process, etc.
• Managed network and system performance, conducting troubleshooting, security patching and maintenance
Education
New Shivaji High school jambhavade
SSC
High School / GED
Class of 2009
Government Polytechnic Malvan
Computer Engineering
Associate Degree
Class of 2012
Welcome to Outdefine
A free tokenized community dedicated to connecting global tech talent with remote job opportunities. Our platform is designed to help you connect, learn, and earn in the tech industry while providing the chance to collect DEFN tokens. Join our vibrant community today and explore a world of possibilities for your tech career!
Join for free