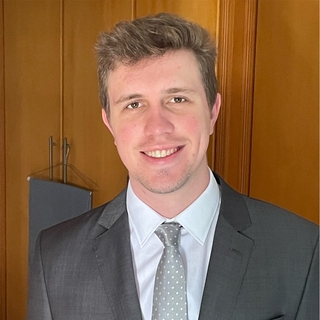 Careers
iOS Developer
Apple Developer Academy
Full time contract
1/2021 - 4/2022
Developed iOS applications from scratch to solve real world problems and posted them in the AppStore with a team of 4 developers and 1 designer.
Worked as a Scrum Master for a team.
Created 4 applications and 1 game.
Mid iOS Developer
Zup Innovation
Full time contract
3/2022 - 9/2022
Developed and maintained iOS applications designed by UX/UI designers and connected those applications to REST and GraphQL API's.
Helped mentoring Junior Developers.
Worked on complex UI's with animations and presented contracts in WebViews inside the app.
Refactored Unit Tests and increased the code coverage of the application.
Updated reactive code from RxSwift to Combine.
PHP Web Developer (Internship)
Egali Intercâmbios
Full time contract
3/2019 - 3/2020
Web development using PHP, MySQL and JQuery.
Developed servers running on PHP that returned interactive HTML using Javascript.
Mid iOS Developer
Globant
Full time contract
8/2022 - 3/2023
Allocated in Disney | ESPN
Modernized legacy code from Objective-C to Swift.
Implemented Observability flows.
Updated closures to asybc/await.
Implemented integrations with external packages to improve the developers experience in the application development process.
Developed and presented PoCs in order to suggest new technologies and architectures to the team.
Fullstack Web Developer (Internship)
RCX Tecnologia de Negócios
Full time contract
4/2020 - 10/2020
Developed and maintained a CRM web application.
Had a lot of contact with the client, which was the end user.
Gathered all the features that the client wanted, developed them and presented the outcome to them.
Worked on fullstack web development using Laravel, Node.js, Javascript, Oracle DB and Docker.
Education
Colégio Anchieta
High School / GED
Class of 2015
Pontifícia Universidade Católica do Rio Grande do Sul (PUCRS))
Computer Science
Bachelor's Degree
Class of 2023
Collections
Skills
Software development
Swift
Objective-C
Unit-testing
Git
Problem-Solving
Self-Motivated
Listening
Agility
Creativity
Experience
Mid-level
1-3 years
Welcome to Outdefine
A free tokenized community dedicated to connecting global tech talent with remote job opportunities. Our platform is designed to help you connect, learn, and earn in the tech industry while providing the chance to collect DEFN tokens. Join our vibrant community today and explore a world of possibilities for your tech career!
Join for free