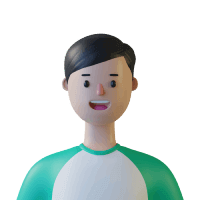 PARMEET SINGH
Blockchain Engineer
1-3 years
Korba, Chhattisgarh, India
About PARMEET SINGH
Blockchain Engineer
Skills
Solidity
Web3
Javascript
React.js
Node
Problem-solving
MongoDB
SQL
Redux
Ethereum
Education
Bhilai Institute of Technology, Durg
Electronics and Telecommunication
Bachelor's Degree
Class of 2023
Experience
Blockchain Developer
Sabertooth Technologies
full time contract
5/2022 - 8/2022
Worked on DEFI projects like creating stablecoins and other investment / financial Dapps.
Contributed in building frontend for the product using Reactjs, SCSS, REST APIs, redux.
Created smart contracts with logical continuance and integrated with other platforms.
Worked on standardising smart contracts for deployment of various blockchains like Ethereum, BSC, Polygon, etc.
Trained 2 interns with the new technologies used in frontend developement like next.js, react.js, tailwind and redux.
Software Developer
Globussoft Technologies
full time contract
8/2022 - 11/2022
Designed, and implemented software components for content systems.
Managed and improved existing solutions.
Build user interfaces, APIs, processing pipelines, and data stores.
Blockchain Developer
Metaverse Ventures
full time contract
12/2022 - 5/2023
Developed decentralized applications using blockchain technology.
Implemented smart contracts on blockchain platforms like Ethereum.
Built front-end interfaces for dApps using Javascript, Nextjs, SCSS, Tailwind; debugged and troubleshooted code