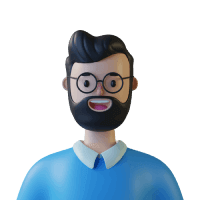 Nishit Mehrotra
Marketing manager
Delhi, India
A passionate growth & brand marketer with 6+ yrs of exp. in Web2 & Web3 spaces who has worked with Facebook, Adobe, Bentley Motors, Flipkart, Disney Accelerator, Starbucks, Robinhood Wallet, Nubank & 3,000+ top-tier brands.
Careers
Global Partner Marketing Lead
Mantle Network
Full time contract
1/2023 - 5/2023
- Set up the Ecosystem Marketing vertical from scratch within the marketing team.
- Devised an end-to-end Ecosystem Marketing strategy that covers the ecosystem classification followed by the tiering framework, categorisation & benefits, onboarding SOPs and marketing offerings for the Mantle Ecosystem in detail.
- Created & executed GTM strategy for 30+ top-tier & mass-adoption partners & clients.
- Planned and managed the campaign execution with cross-functional teams.
- Worked with the website team to launch the Mantle Ecosystem Hub (click on the Mantle thumbnail below)
- Worked on the 📔 Brand & Communication Guidelines for Mantle-owned channels and the ecosystem partners and clients.
- Developed the framework of the Mantle Advocates Program.
- Maintained strong relations with clients, internal and external stakeholder
Education
Guru Gobind Singh Indraprastha University
Bachelor's of Computer Application (BCA)
Bachelor's Degree
Class of 2017
Skills
Marketing
Marketing strategy
To-market plans
Social Media Marketing
Build brand/company presence
Market trends
Communication
Build a brand
Brand assets
Community Engagement
Experience
Mid-level
5-8 years
Boards
gm folks!

Nishit this side. I've recently joined the OutDefine community so want to take this opportunity to introduce myself.

About me (TL;DR) - I'm a passionate millennial marketer with 6 yrs of experience in Web2 and Web3 spaces who have helped over 3,000+ Indian & International brands with their end-to-end GTM strategies. Some examples include but are not limited to Facebook, Adobe, Bentley Motors, Flipkart, Disney Accelerator, Starbucks, Robinhood Wallet and Nubank.

Now time for the longer version ;)

I have a proven track record of success in helping partners and clients achieve their business goals via effective brand positioning and efficient GTM strategy.

In my previous full-time role at Polygon Labs (an Ethereum L2 scaling solution), I was responsible for developing and executing end-to-end GTM strategies for a wide portfolio of over 2,500+ partners and clients. They belong to a variety of industries, including finance, luxury, sports, e-commerce, edtech, and fashion. I have a deep understanding of the Web2 and Web3 ecosystems, and I am skilled in using a variety of marketing channels combined with AI to reach and engage target audiences.

If you want to fuel your brand's marketing then please reach out to me via DM.

Sharing my socials below: 
https://www.linkedin.com/in/nishit-mehrotra/
https://twitter.com/0xNicky
Welcome to Outdefine
A free tokenized community dedicated to connecting global tech talent with remote job opportunities. Our platform is designed to help you connect, learn, and earn in the tech industry while providing the chance to collect DEFN tokens. Join our vibrant community today and explore a world of possibilities for your tech career!
Join for free