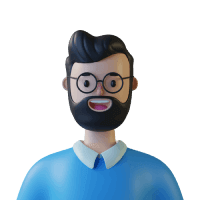 Careers
Software Engineer
dhSquare Technologies
Full time contract
3/2020 - 3/2023
Education
Panjab University
Information Technology
Master's Degree
Class of 2018
Projects
I am working as a frontend lead, built webApp, react-native app, and chatbots from scratch.
worked with their core team, built a frontend web app from scratch worked with the backend team for API design.
Skills
Javascript
Software development
React
Web implementation
Problem-solving
Github
React Native
Bug fixes
Unit-testing
Experience
Mid-level
3-5 years
Welcome to Outdefine
A free tokenized community dedicated to connecting global tech talent with remote job opportunities. Our platform is designed to help you connect, learn, and earn in the tech industry while providing the chance to collect DEFN tokens. Join our vibrant community today and explore a world of possibilities for your tech career!
Join for free