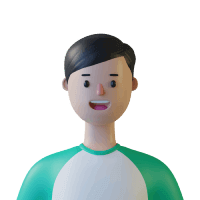 Nischal Chenna
Fullstack Engineer
Vizianagaram, Andhra Pradesh, India
I am Nischal Chenna, a Software Development Engineer at Knit with a degree in computer science from Vellore Institute of Technology. I have gained valuable experience in software development through my internships at Tecnics and Superbeings, where I worked on various projects and collaborated with colleagues to deliver high-quality results.

Currently, I am focused on developing microservices on the backend and building dashboard on the frontend using React at Knit. I am dedicated to improving our processes and finding innovative solutions to meet our goals. As a problem solver, I enjoy working collaboratively with my team and stakeholders to achieve success.

In my free time, I like to explore new technologies and experiment with different programming languages and frameworks to stay up-to-date with the latest trends in the tech industry.

I hold a Bachelor's degree in computer science from Vellore Institute of Technology, where I gained a solid foundation in computer programming, software development, and various other areas of computer science.

Overall, I am passionate about technology and excited to see where my career in the tech industry takes me.

Skills
Java
Kotlin
Javascript
React
Amazon Web Services
Github
Problem-solving
Algorithms
Node
Software development
Experience
Entry-level
1-3 years
Welcome to Outdefine
A free tokenized community dedicated to connecting global tech talent with remote job opportunities. Our platform is designed to help you connect, learn, and earn in the tech industry while providing the chance to collect DEFN tokens. Join our vibrant community today and explore a world of possibilities for your tech career!
Join for free