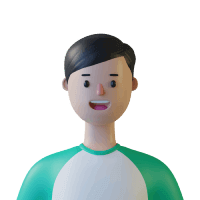 Niranjan Acharya
Backend Engineer
Sydney NSW, Australia
As a software engineer at BCS Technology International Pty Ltd, I design, test, implement, and maintain Java and Kotlin applications, with a focus on Corda blockchain development and SpringBoot Application. I have successfully contributed to several projects involving software and architectural development, software analysis, programming, testing, debugging, and transforming requirements into stipulations. I have also participated and contributed to daily scrum and follow-up meetings and demos, and recommended changes to improve established Java/Kotlin application processes.
Careers
Software Enginner
Bcs Technology International
Full time
10/2023 - 10/2023
Design, develop, test, implement and maintain Java/Kotlin
applications and Corda block-chain application software
Maintain technical implementation of micro-services based software
architecture by reviewing containerization, services communication
and object-relational mapping
Consider backup strategies, security, authentication and complexity
assessment for API Development and Database modeling
Conduct software analysis, programming, testing and debugging
Identify production and non-production application issues
Transform requirements into stipulations
Recommend changes to improve Java application processes
Participate and contribute to daily scrum, team meeting and demos
Education
CHarles Sturt University
Software Development
Master's Degree
Class of 2018
Skills
Java
Kotlin
Spring Boot
AWS
Microsoft Azure
PostgreSQL
Microservices
Blockchain
Corda
Experience
Mid-level
5-8 years
Welcome to Outdefine
A free tokenized community dedicated to connecting global tech talent with remote job opportunities. Our platform is designed to help you connect, learn, and earn in the tech industry while providing the chance to collect DEFN tokens. Join our vibrant community today and explore a world of possibilities for your tech career!
Join for free