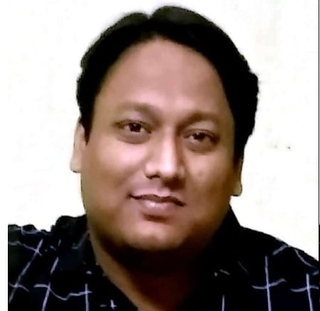 Ninad Kukdolkar
QA Engineer
Kolhapur, Maharashtra, India
➢ Have 7.2 yrs of total experience in Core Java & Automation Testing.
➢ Have 7.0 yrs of experience in automating Web applications using Selenium WebDriver.
➢ Have 6.0 yrs of experience in automating Mobile applications using Appium.
➢ Experience of working with CI tools like Jenkins.
➢ Experience of working with VCS like Git, and Bitbucket.
➢ Experience in Developing & Maintaining Automation Frameworks for Web & Mobile applications.
➢ Experience of working with Data-Driven, Keyword Driven & Hybrid Framework.
➢ Well-versed with Page Object Model Framework.
➢ Expertise in Bug Reporting & Tracking using Bug tracking tools like JIRA.
➢ Well-versed with Test Driven Development & Behavior-Driven Development.
➢ Solid understanding of Test Planning, Test Design, Test Execution.
➢ Expertise in Understanding, Analyzing, and Maintenance of Test Requirements & Tracking changes.
➢ Well acquainted with all phases of SDLC and STLC.
➢ Well-versed with Agile Test Methodology.
➢ Well-versed with Test Documentation (Test Scenario, Test Case, Test Data, Defect Report).
➢ Good written, communication, and interpersonal skills, proven team player with an analytical mind
bent to problem-solving and delivering solutions.

Careers
Senior Software Engineer
I-Pro Service
Full time contract
8/2021 - 7/2023
To perform Web App automation.
To perform iOS App automation.
To perform Android App automation.
To create, modify & execute Scripts.
To perform R&D.
To create automation documentation.
Education
Dr. J.J. Magdum College of Engineering
Information Technology
Bachelor's Degree
Class of 2014
Skills
Java
automated testing
Software development
Git: Version control
quality assurance
Work with CSS selectors
Testing and debugging
Testing
Experience
Senior-level
5-8 years
Welcome to Outdefine
A free tokenized community dedicated to connecting global tech talent with remote job opportunities. Our platform is designed to help you connect, learn, and earn in the tech industry while providing the chance to collect DEFN tokens. Join our vibrant community today and explore a world of possibilities for your tech career!
Join for free