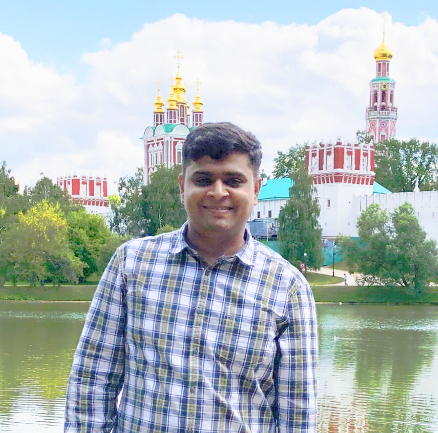 Nikhil Parmar
Frontend Engineer
8+ years
Vadodara, Gujarat, India
About Nikhil Parmar
Frontend Engineer
Skills
React.js
React Native
Javascript
Knowledge HTML5
Redux
Github
Web design
Software development
Node+npm
Web implementation
Education
North Maharashtra University
Information technology
Bachelor's Degree
Class of 2012
Experience
Software Engineer
Loot Inc
contract
12/2021 - 12/2022
- I was one of the key front-end engineers who started working with the company in the initial days. - Created Webapp and Chrome extension from scratch and helped with Product & Designing. - Technologies used are ReactJS, NextJS, FaunaDB, AWS, Auth0, Styled component, MUI and Typescript.
Senior Frontend Engineer
Double Yolk
full time
11/2019 - 10/2021
Majorly working with ReactJs and React-Native technologies. Implementing robust and scalable front-end applications with better performance are my key responsibilities. Saying that I implement a full frontend from the design of PSDs/Designs to web and mobile(React-native), create common components for reusability, and optimize code. Handling a team of 6 people, and handling client communication and project estimations were also part of my profile.
Sr Software Engineer
Rishabh Software
full time
5/2018 - 11/2019
Majorly focused on React-native and ReactJs technology. Worked on multiple projects as a front-end engineer. Agodia, HB civil, and Activetrac are the few major projects I worked on. I was also responsible for providing training to a batch, Estimating projects, handling a team of 4 people, and organizing internal programs for team-building activities.
Senior Full Stack Developer
Multidots Solutions Pvt Ltd
I worked as Sr. web developer in custom web development. Working in a professional environment has made me influential in my web development standards. My role includes- Web development, API development, 3rd party integration, converting websites to responsive, customizing web features as per requirement, and optimizing the code.
Web Software Developer
Balaji Software Technology
Starting with Trainee and getting promoted to "Trainer" made me feel proud of my teaching skills. Multitasking like working as a trainer and web Developer challenged me to give my best to fulfill my role with all responsibilities and in time tasks. As a trainer, I have handled 4 batches of 10 students each and as a web developer, I had handled more than 7 projects during my employment. Working with all these responsibilities, and client appreciation, I got the Employee of the Year award of 2013.