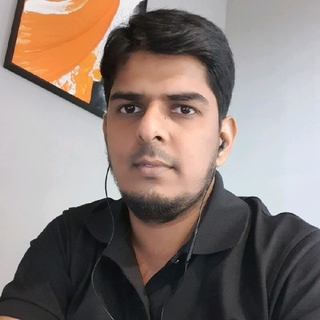 Mubashar Ali
Fullstack Engineer
Singapore
With a wealth of expertise in the field, I am a seasoned IT professional boasting more than a decade of experience specializing in the development of web-based applications for various industries, including BFSI, Automobile, Education.

My skill set extends beyond development as I possess hands-on experience in effectively managing requirements, drafting comprehensive technical specifications, and successfully implementing applications. I excel in collaborating with project managers, engineering teams, and client representatives to guarantee the timely completion of project deliverables.

Furthermore, I am adept at providing technical leadership to junior engineers and devising the overall project architecture, thereby ensuring smooth and efficient development processes.
Careers
Principal Software Engineer / Team Lead
iZeno Pte Ltd
Full time contract
2/2022 - 5/2023
Maintain and upgrade existing products.
Improve the performance of the software.
Manage/Lead teams and projects to meet deadlines
Train and mentor junior and entry-level team members
Recommend new technologies.
Manage the technical aspects of projects.
Explore software-related complaints and make necessary improvements
Senior Software Engineer
iZeno Pte Ltd
Full time contract
5/2015 - 1/2022
Gather and define customer requirements to develop clear specifications for project plans.
Develop, test, and implement new software programs
Helped with the POC microservices for business processes/rules using NodeJS
Lead projects and analyze data to identify opportunities for improvement.
Build REST APIs for Mobile Apps
Education
Punjab University
Computer Science
Master's Degree
Class of 2011
Welcome to Outdefine
A free tokenized community dedicated to connecting global tech talent with remote job opportunities. Our platform is designed to help you connect, learn, and earn in the tech industry while providing the chance to collect DEFN tokens. Join our vibrant community today and explore a world of possibilities for your tech career!
Join for free