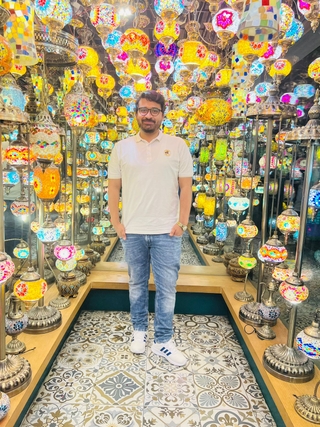 Muaaz Farooq Khan
Frontend Engineer
Islamabad, Pakistan
As a front-end developer with 4 years of experience, I specialize in building complex web applications using Angular and React. I have a deep understanding of these frameworks and have worked on numerous projects ranging from small-scale startups to enterprise-level applications.

My expertise in Angular includes creating reusable components, implementing advanced features such as lazy loading, and integrating it with RESTful APIs. I am also experienced in using Angular Material to create beautiful and responsive user interfaces. Moreover, I have a strong understanding of state management, data binding, and component architecture in both frameworks. Additionally, I have experience working with other popular front-end tools and libraries such as RxJS.

In addition to Angular, I have a strong background in React and have built complex applications using Redux and React Router. I am also familiar with other libraries such as React Native and Next.js, which allow me to build cross-platform applications and server-side rendered websites.

My technical skills are complemented by my strong communication and problem-solving abilities. I have experience working in Agile environments and am comfortable collaborating with designers and other developers to create exceptional user experiences.

If you're looking for a front-end developer with expertise in Angular and React who can help bring your vision to life, please don't hesitate to reach out.
Skills
Angular
React.js
Github
Javascript
TypeScript
Bootstrap
Web design
Testing and debugging
Django
Node+npm
Experience
Mid-level
3-5 years
Welcome to Outdefine
A free tokenized community dedicated to connecting global tech talent with remote job opportunities. Our platform is designed to help you connect, learn, and earn in the tech industry while providing the chance to collect DEFN tokens. Join our vibrant community today and explore a world of possibilities for your tech career!
Join for free