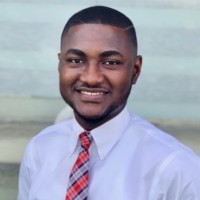 Moses Olayinka Oyedele
Data Scientist
Calgary, AB, Canada
I provide top-notch business intelligence solutions to organizations looking to increase productivity. I have experience in forecasting, machine learning, and advanced statistical techniques, and I have worked on several process optimization projects.
Careers
Graduate Research Assistant
Department of Statistics, University of Ilorin
Full time contract
11/2014 - 10/2016
Developed the framework for the implementation of digitized exams for first year statistics students.
Assisted senior lecturers in active research development which includes research design, research proposals, and data analysis using reliable statistical tools such as Microsoft Excel, SPSS, and R programming.
Served as the subject coordinator for an introductory probability and statistics course (STA 124).
Initiated and developed the course material, which involves the use of Microsoft Word and PowerPoint for the effective creation and delivery of lectures and seminars.
Conducted tutorials, practical classes, demonstrations, workshops, and studio sessions with a feedback assessment rating of 98%.
Data Scientist
Canadian Blood Services
Full time contract
9/2022 - 4/2023
Transformed raw data into actionable insights, providing executive stakeholders with insightful recommendations to streamline business operations and improve donor experience.
Utilized supervised machine learning to developed donor appointment attendance and cancellation prediction models to improve donor attendance and retention, resulting in a 20% increase in donor appointment attendance. Developed a machine learning model that uses geographic characteristics to estimate the active donor populations in potential new blood collection sites thereby aiding strategic planning and marketing operations.
Forecasted the propensity to donate blood and other biological products among donors using machine learning algorithms.
Evaluated and presented the impact of ferritin testing on the donor population, deferrals, and returns.
Data Scientist
Nigeria Inter-Bank Settlement System Plc (NIBSS)
Full time contract
7/2017 - 12/2021
Developed and deployed a deep neural network machine learning model which predicts future product volumes all year round with a 97.84% accuracy which aided efficient resource (human and machine) allocation for product volume peak periods. This further led to a 100% service uptime all year round and saved the company 52% in avoidable resource expense.
Revamped the existing Excel reports by developing and managing several business intelligence dashboards using Microsoft Power BI and Tableau. This improved the acceptance and quality of the reports sent to internal and external stakeholders by 95% based on the feedback received.
Managed the development and operations of a Business Intelligence Data warehouse architecture that enabled fact-based decision-making, ad hoc analysis, and insight generation. This led to optimal business decisions and improved revenue by 85%.
Research Analyst
The Education Partnership (TEP) Centre
Full time contract
6/2017 - 7/2017
Developed a data collection framework for the research, design, implementation, support and evaluation of education programmes, projects and initiatives across the public, private and non-profit sectors in Nigeria.
Automated the process for validating the quality of data elements and exhibiting the results of research in a presentation format, thereby drastically reducing the probability of human error by 100%.
Education
Aston University
Data Analytics
Master's Degree
Class of 2023
University of Ilorin
Statistics
Master's Degree
Class of 2018
University of Ilorin
Statistics
Bachelor's Degree
Class of 2014
Collections
Skills
Python
Supervised Learning
Unsupervised Learning
Statistical and Mathematical skills
Problem-solving
Database systems
Working with data
Cloud Computing
Creating dashboards and reports
SQL databases
Experience
Senior-level
5-8 years
Welcome to Outdefine
A free tokenized community dedicated to connecting global tech talent with remote job opportunities. Our platform is designed to help you connect, learn, and earn in the tech industry while providing the chance to collect DEFN tokens. Join our vibrant community today and explore a world of possibilities for your tech career!
Join for free