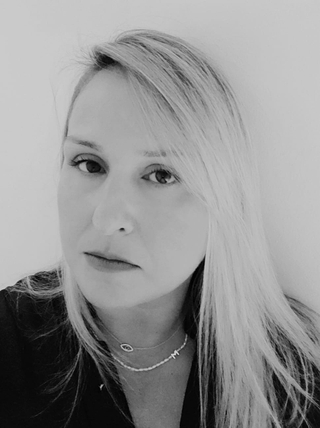 Moran Hertzanu
Frontend Engineer
Ness Ziona, ישראל
Over the last 12 years, I've passionately navigated the realms of product, operations, and project management. My career journey has been an exhilarating adventure, starting with founding and leading a thriving digital language school for youngsters and advancing to orchestrating worldwide operations and tokenization projects in a fintech-proptech startup.
In my current role as a blockchain strategist and tokenization innovator, I provide consulting services and strategic initiatives for proptech, blockchain, and Web3 startups, positioning myself as a thought leader in these emerging fields.
I successfully led the process of tokenizing real estate assets, a groundbreaking achievement for the company. I pioneered novel processes by leveraging insights from the real estate and blockchain industries, ensuring regulatory compliance and legal considerations were addressed.
My diverse background and experiences have equipped me with a unique skill set, encompassing innovative thinking, strategic planning, operations management, and a deep understanding of emerging technologies.

Careers
Blockchain Strategist and Tokenization Innovator
Freelance
Freelancer
12/2022 - 11/2023
I am currently participating in the DLT Talents 2023 program, facilitated by the Frankfurt School Blockchain Center. I am deeply
engaged in ongoing blockchain education, actively participating in hands-on experiences, and fostering global
collaborations.
● Providing consulting services and strategic initiatives for a range of Proptech,Blockchain, and Web3 startups and speaking
as a panelist at Web3 conferences and hackathons
● Collaborating with the London Proptech Show as a business developmentrepresentative for the Israeli Proptech and
ConTech ecosystems, cultivating relationships, and leveraging my network to promote the integration of blockchain across
various industries
Education
The Open University
Political Science and International Relations
Bachelor's Degree
Class of 2010
Skills
Web3 space
Project Management Skills
Business planning
Blockchain ecosystem
Organization
Problem solving
Collaboration Skills
SR. Service Delivery Implementation Consultant
Ethereum
NFT
Welcome to Outdefine
A free tokenized community dedicated to connecting global tech talent with remote job opportunities. Our platform is designed to help you connect, learn, and earn in the tech industry while providing the chance to collect DEFN tokens. Join our vibrant community today and explore a world of possibilities for your tech career!
Join for free