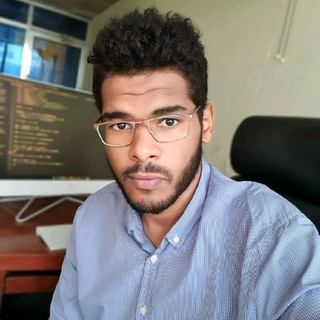 Mohamed Ebeid
Fullstack Engineer
Ha'il, Saudi Arabia
As a Full Stack Developer, I have a strong understanding of both front-end and back-end technologies. I am proficient in HTML, CSS, JavaScript, and JavaScript framework React (NextJS). 
Additionally, I am experienced in server-side languages such as Node.js, Python (Django), and PHP (Laravel), as well as databases such as MongoDB, MySQL, and PostgreSQL. I've also worked with mobile development using React Native and Flutter.

Furthermore, I am committed to staying up-to-date with the latest technologies and industry trends. I am constantly learning and experimenting with new tools and frameworks to improve my skills and knowledge.
Careers
Full Stack Developer
Ananet E-services Co Ltd
Full time contract
1/2023 - 8/2023
❖ Worked remotely at Ananet by developing full-stack applications across various platforms using latest industry-adopted technologies and frameworks with popular development architecture (e.g.: MVC).
❖ Developed and maintained over 20+ server-side applications (APIs) and Implemented security measures to safeguard sensitive information. With 11+ responsive and intuitive user interfaces (web & mobile) applications.
❖ Collaborated with the product team to implement new features and strategically plan for future products and consulting with engineering team members to develop improvement plans.
❖ Skills: MERN stack, Redux, JWT, NoSQL, Flutter, Git, GitHub and Vercel.
Education
University of Hail
Computer Science
Bachelor's Degree
Class of 2020
Skills
React
Node
Laravel
Flutter
Bootstrap
Github
Django
React Native
Html
CSS
Experience
Mid-level
1-3 years
Welcome to Outdefine
A free tokenized community dedicated to connecting global tech talent with remote job opportunities. Our platform is designed to help you connect, learn, and earn in the tech industry while providing the chance to collect DEFN tokens. Join our vibrant community today and explore a world of possibilities for your tech career!
Join for free