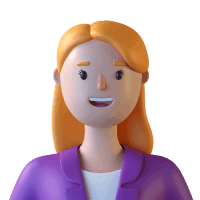 Meher Un Nisa
Fullstack Engineer
Doha, Qatar
Experienced Software Engineer with 4+ years of expertise in designing and developing scalable web applications. Proficient in front-end web development, server-side programming using Java, and database design and management. Committed to continuous learning, collaboration, and delivering high-quality solutions that meet business requirements and user needs.
Careers
Senior Software Engineer
RedMath
Full time contract
8/2022 - 2/2023
Evaluating code to ensure it meets industry standards, is valid, is properly structured, and is compatible with browsers, devices, or operating
systems.
Troubleshoot, debug and upgrade software versions to support and provide the latest functions and best security features.
I leveraged SourceTree and GitLab to manage code deployment and create branches, ensuring smooth and efficient development workflows.
Assumed complete ownership for the development of robust and scalable components/features, ensuring their successful integration into the
service.
Directing System Testing and Validation Procedures and Performing Website updates.
Identifying problems uncovered by customer feedback and testing, correcting or referring issues to appropriate personnel for correction.
Conferring with project managers to obtain information on limitations or capabilities.
Software Engineer
Mezino Technologies
Full time contract
6/2019 - 7/2022
Experienced full-stack developer with over 4 years of experience in designing and developing scalable web applications using a range of
technologies and frameworks such as HTML, CSS, JavaScript, Vue.js, Java, and Spring Boot.
Proficient in designing and developing responsive and user-friendly frontend web development using HTML, CSS, and JavaScript, with expertise in modern front-end frameworks and libraries such as Vue.js and Quasar.
Skilled in server-side programming using Java, Spring Boot, Hibernate ORM, and Maven build tool; and related technologies, with knowledge of RESTful web services and microservices architecture on cloud computing platforms.
Experienced in database design and management using relational database management systems (RDBMS) such as MySQL, Oracle, and Ignite, with expertise in writing complex SQL queries and stored procedures.
Proficient in test automation and quality assurance using tools such as Selenium, locust, and Robot Framework, with a focus on delivering highquality and bug-free code.
Proven ability to collaborate with cross-functional teams, including designers, product managers, and other developers, to deliver end-to-end solutions that meet business requirements and user needs.
Passionate about learning new technologies and staying up-to-date with industry trends and best practices, with a strong commitment to continuous learning and improvement.
Excellent communication and problem-solving skills, with a track record of delivering projects on time and on budget.
Education
Punjab University College of Information Technology (PUCIT)
BS, Information Technology
Bachelor's Degree
Class of 2019
Skills
Java
Spring Boot
Vue.js
Software development
SQL
Git
Agile methodologies
Javascript
Enhancement of product
Creating systems
Experience
Mid-level
3-5 years
Welcome to Outdefine
A free tokenized community dedicated to connecting global tech talent with remote job opportunities. Our platform is designed to help you connect, learn, and earn in the tech industry while providing the chance to collect DEFN tokens. Join our vibrant community today and explore a world of possibilities for your tech career!
Join for free